Varuna trailblazing sustainable surfboard design
After catching a glimpse of what the Festival was all about in 2022, Varuna Surfboards is proudly joining the 2023 Noosa Festival of Surfing as a major partner.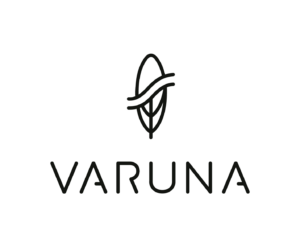 Founded from a recognition of the need for sustainability within the surfboard industry, Varuna is the brainchild in part of founder Damien Cole. Son of legendary Victorian shaper Maurice, Damien is on a mission to redefine the world of sustainable surfing.
For many years, shapers have implemented timber into surfboard manufacture with varying degrees of success. As a component, it works well, but as the sole ingredient, while a joy to ride and exceptional in their own right, wooden surfboards have been unable to rival their more conventional high-performance, petroleum-based rivals. Until now…
Joining with a stable of distinguished shapers, including Maurice, Joel Fitzgerald and Stuart D'Arcy, Damien is taking environmentally ethical surfboards from soil to surf, partnering with sustainable Indonesian balsa plantations to create high durable, high-performance boards that can quite literally be turned to compost when their long life finally comes to an end.
Varuna's focus has been on creating sustainable alternatives to the high turnover of disposable shortboards. Now, coinciding with its partnership with the Noosa Festival of Surfing as division sponsor of the Varuna Surf Logger Pro, Damien and his company are bringing their innovative, award-winning technology and design to the world of longboards.
As a leading proponent of sustainable surfing events, and with its arena in Noosa's immaculate World Surfing Reserve, the Noosa Festival of Surfing has always strived to be a zero-impact event. Recycling programs, carbon offsetting, and many successful partnerships have made the Noosa Festival a shining example of sustainability and a custodian of the environment.
With Varuna now joining the festival family, the event is now looking to the surfers to take the next step towards a truly sustainable surfboard industry.
Learn more and keep up to date with further announcements at www.noosafestivalofsurfing.com & varuna.surf
The Noosa Festival of Surfing acknowledges the traditional custodians of this land, the Kabi Kabi / Gubbi Gubbi people, and pays respect to elders past, present and emerging, with gratitude and thanks for sharing country.
Read more articles