Our Festival wouldn't be possible without the staff and volunteers who make it all happen. With 6+ months of planning and organising in the background to deliver this amazing world-class surf contest, popup beach bar, and all the other Festival activations happening around Noosa. Our team is dedicated and passionate about creating and sustaining this long and illustrious Surf Festival for the community to enjoy.
Festival Director – Josh Allen 
Originally from Sydney, Josh saw the light and moved North to the Sunshine Coast in 2015.
With a background in Logistics and Marketing, it's no wonder Josh excels at planning, organising, and managing events for a living.
A larrikin with a well-guided head on his shoulders, Josh is a people person and a professional operator that wants nothing more than to put smiles on people's faces as they enjoy the events he works overtime to deliver.
In 2021 after a Covid ravaged year of canceled or postponed events, Josh managed to pull off one of the more memorable Festivals despite the challenging surf conditions. He introduced skateboarding, added a professional twin-fin division, and created amazing value for our event sponsors through a range of clever activations all over the Noosa community.
---
Festival Chairman – John Finlay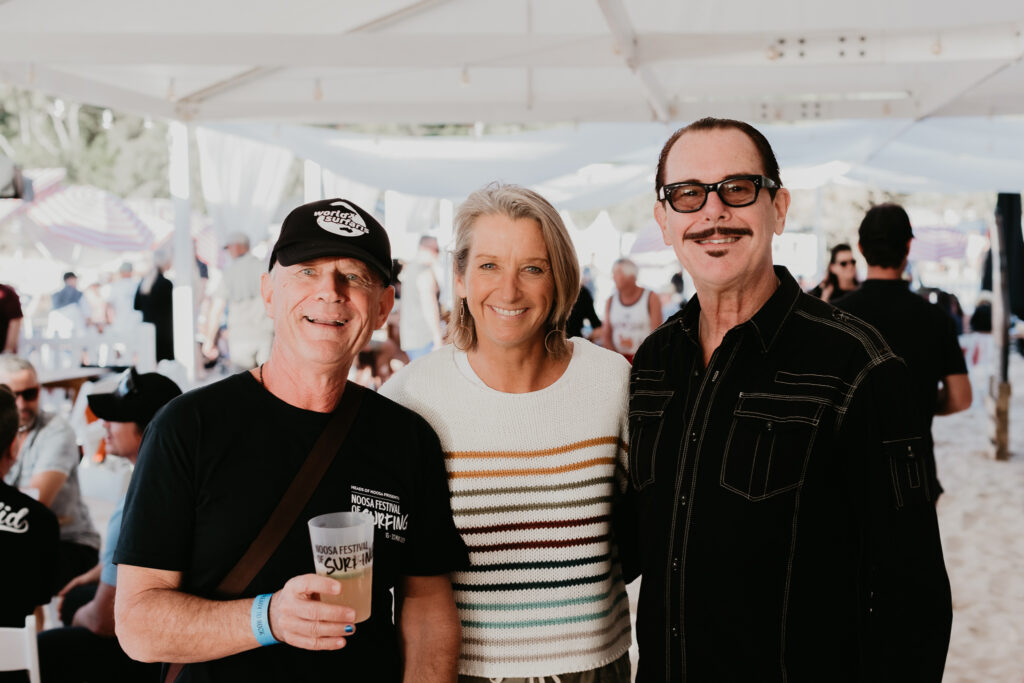 John is the owner of World Surfaris, who had been a sponsor of the Noosa Festival of Surfing for many years.
When management of the Festival became available at short notice in 2018, John didn't hesitate to commit and will now oversee his 4th consecutive Festival.
Adamant that long term sustainability was to be a key element in the Festival's future, John eliminated all single-use plastics in the first year and also introduced a Sustainability Pledge and Report.
More the elder statesman these days, John is never backward in leading by example in all Beach Bar activities and plays an important role in pre-tasting all our suppliers before the Festival.
---
Contest Director – Tully St John
Laguna Bay Longboards & Shotgun Surfboards are brands synonymous with the Noosa and Sunshine Coast surfing fraternity since the 1970s.
After traveling Australia and the world, Tully's father, Mike lured a young Tully back into the shaping bay where the father & son combination began.
In all his spare time, Tully takes the reigns coordinating 400+ competitive surfers for the annual Noosa Festival of Surfing.
For 3 weeks Tully lives and breaths tides, currents, swell, wind, and what the sand is doing to ensure our surfers are surfing the best waves and giving them the greatest opportunity for success.
---
Noosa Malibu Club President – Glen Gower
Glen Gower is the quintessential Noosa local having grown up on Hastings Street in the 60′s and early 70′s. This upbringing started Glen's addiction to Noosa and it's world-famous surf breaks.
Back then, Glen shared his playground of Noosa main beach and it's world class point breaks with just a handful of his best mates and siblings. Moving to Sunshine Beach in 1974 (thought to be the end of the earth in those days!!), Glen found that surfing the Opens with little or no company was both fun and scary at times. "I am truly grateful and humbled by my blessed surfing life and my biggest thrill is sharing special days in the surf with friends and especially my family"
Surfing perfect Noosa point waves has been described as like having a cup of tea with god, if so then I have had to top up my cup hundreds of times over 40 years of surfing Noosa".
---
Head Judge – Keenan Roxburgh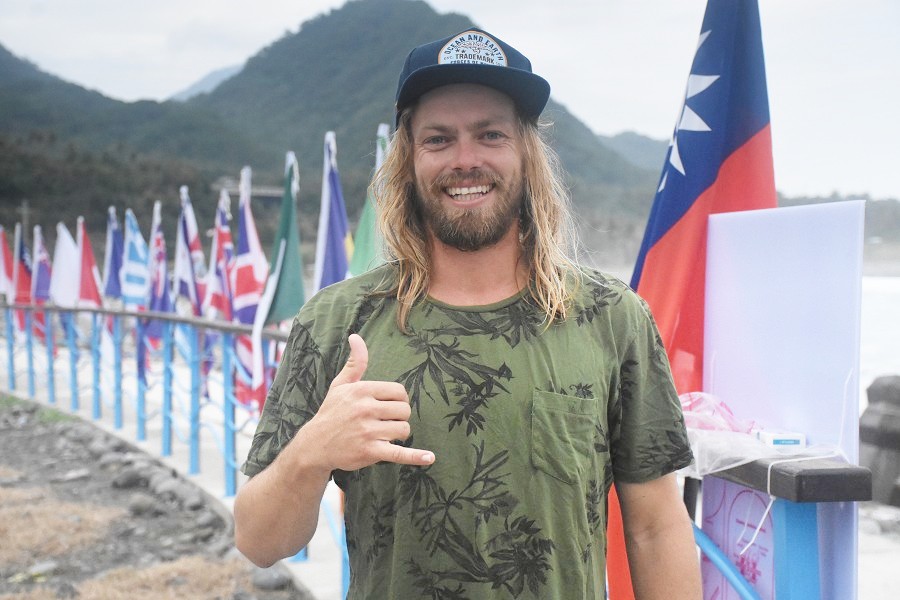 If being a professional surfer is the best job in the world, then being a professional surf contest judge is a likely second?
Keenan is a seasoned judge with several years of experience judging a variety of comps from longboard world tour events on the WSL to local boardriders at a deserted beaches on the weekend.
With arguably the hardest job out of anyone involved with the Festival. Keenan takes it all in his stride and is a true professional.
Over the years Keenan has experienced a pivotal shift in the longboarding scene paying homage to the Noosa Festival of Surfing for being a big reason why innovation and delineation between traditional log events and performance longboarding have become obvious.
---
Sustainability Coordinator & Volunteer's Manager – Amanda Pummer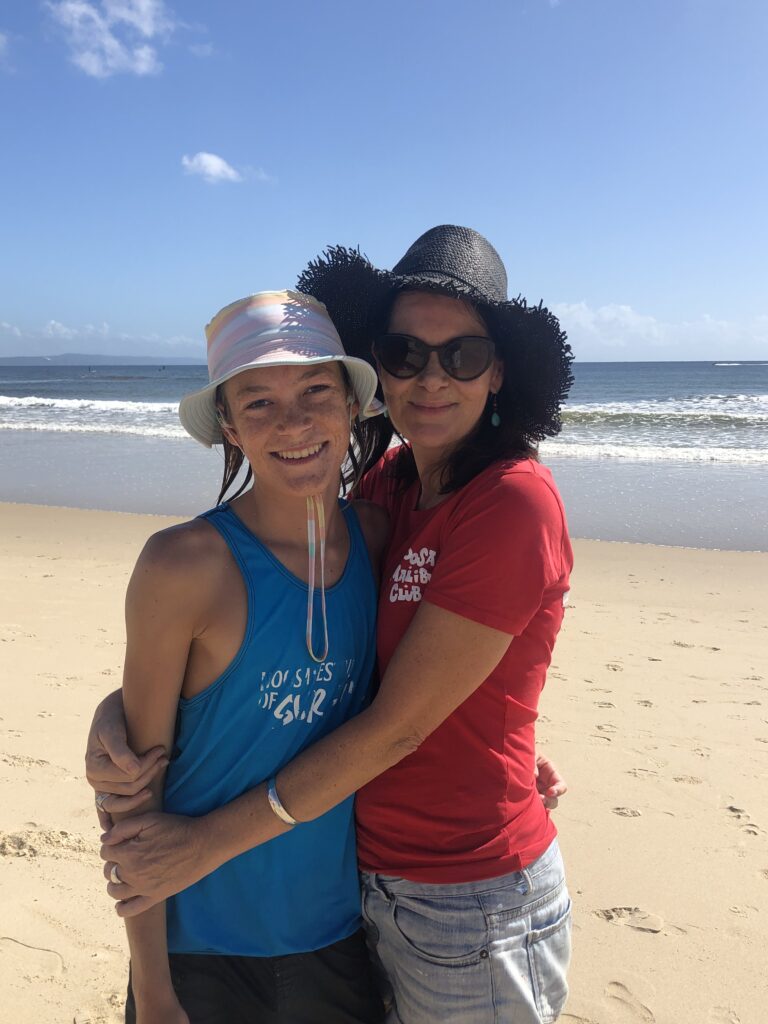 Sustainability is an important aspect of the Noosa Festival of Surfing. As surfers, we have a responsibility to look after the environment that allows our sport to exist.
Amanda is an integral part of our sustainability practices and is responsible for several elements that make up our sustainability policy for the Festival.
With over 20 years of experience managing events herself, Amanda eventually transitioned into a role she was passionate about and has spent the last 2-3 years working with Noosa and Sunshine Coast events and businesses to deliver exceptional sustainability results.
Amanda also manages our team of Waste Warriors who do an excellent job preserving the contest site including the now world famous pop-up beach bar. For expressions of interest, you are encouraged to complete our volunteer application.
---
Media Manager – Thomas Alexander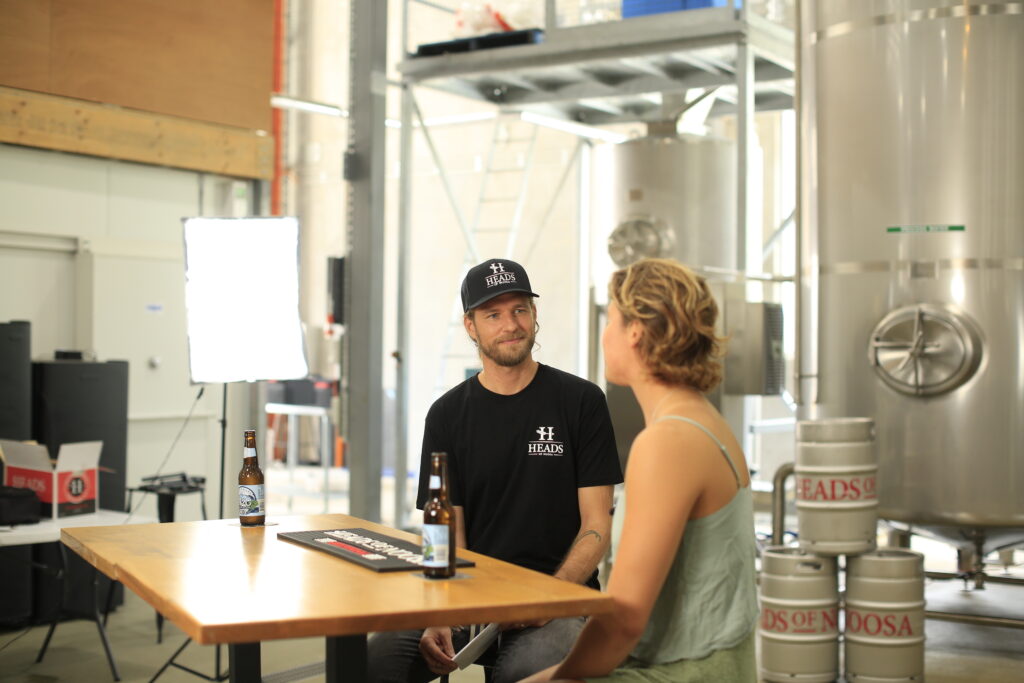 A wearer of many hats and an expert of all. Tommy is a huge asset to the Festival team with professional writing skills, a social media expert, and a graphic design extraordinaire.
But what Tommy is perhaps the most well known for is his ability to articulate the movement of each and every surfer who competes during the Noosa Festival of Surfing from the commentators box.
Every year Tommy engages and captivates an audience with his slick and witty commentary.
---
First Aid & Water Patrol – Stuart Jeays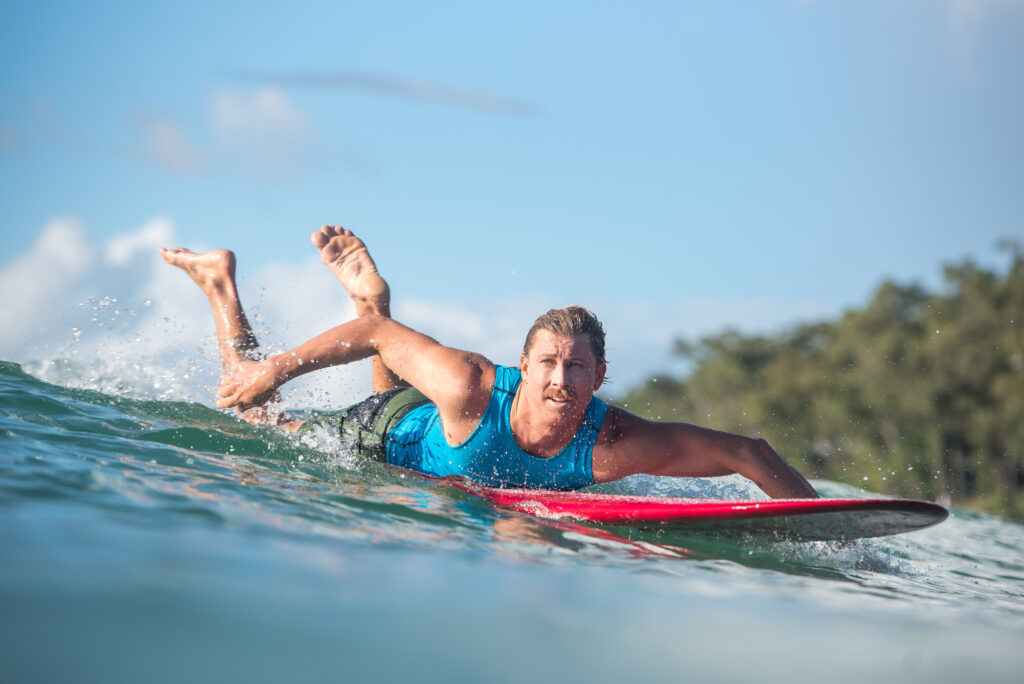 Be nice to Stuey, there's every chance he could be saving your life one day. Stuey is our resident water patrol, first aid officer and Brad Pitt wannabe, whose job it is to patrol the lineup and keep a safe contest site.
Although Stuey spends more time-saving members of the public than competitors. His presence and a happy smile are appreciated by all.
On a serious note, Stuey is a professional lifeguard patrolling several Sunshine Coast beaches and is a very good surfer himself competing in a handful of the pro divisions and usually doing quite well.
---
Dave Gleeson – Photographer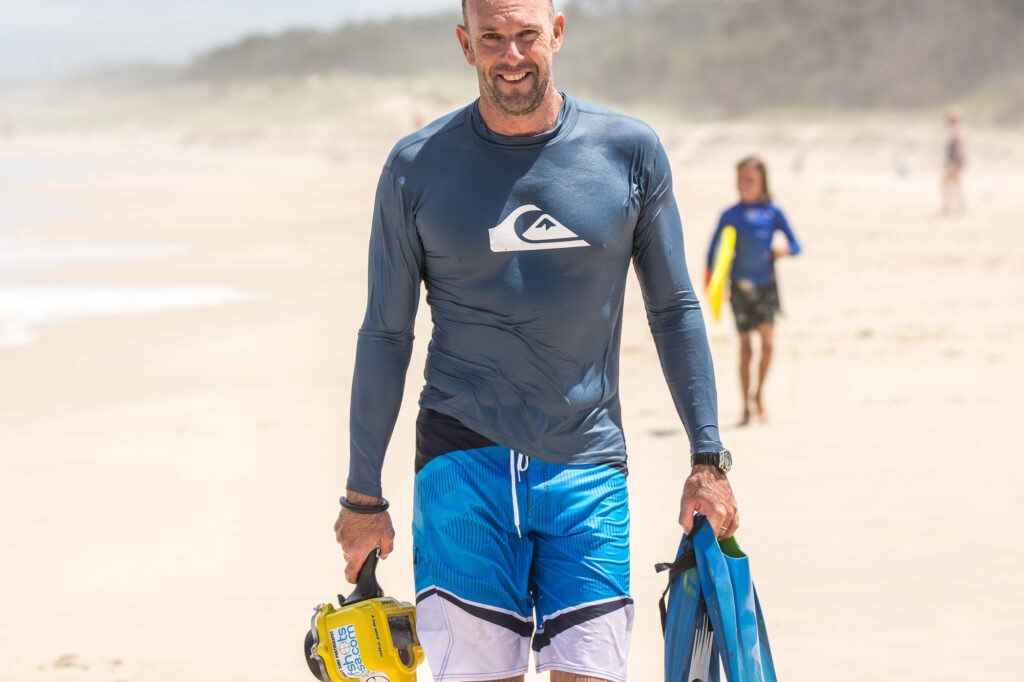 Like many photographers…they have plenty of shots of everyone else and none of themselves! Dave prefers to bury his melon behind the shutter, rather than in front of it.
Dave had been capturing the Noosa Festival of Surfing for the best part of a decade and is a familiar, friendly face around the event during its 10 days.
If you would like a pre-event photo package, please reach out to Dave directly via his website.
---
Amber Currie – Volunteers Manager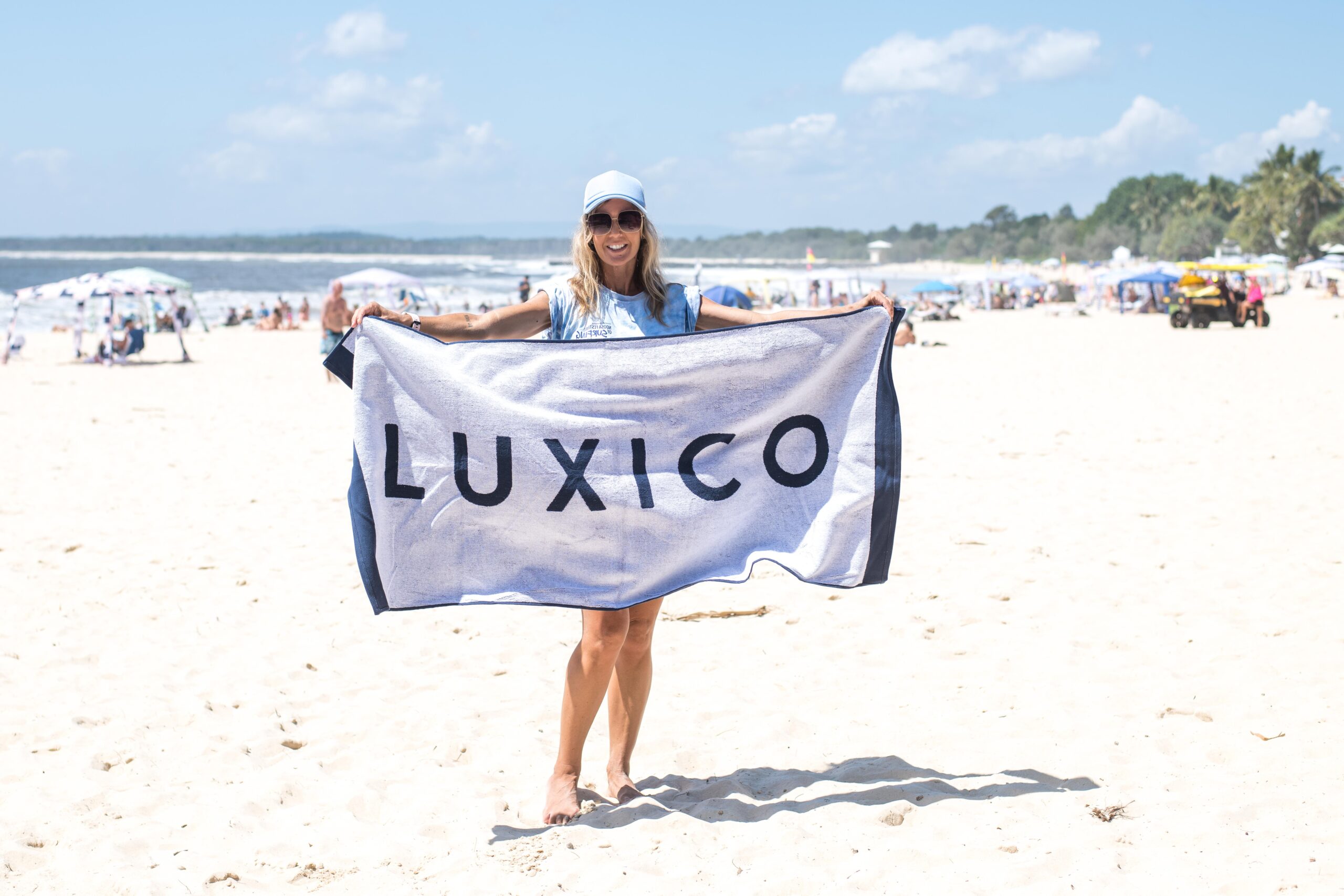 Behind the scenes, a 9 day surfing festival with 400+ competitors to coral is a big job! Add in a few days before for set up and after the parties finished, for pack down. Several moving parts and not enough hands, means volunteers are absolutely essential to the success of the event as a whole.
The amazing Amber Currie is the smiling face our volunteers are welcomed by every morning doing a wonderful job of ensuring our core team have the support they need and the community is enjoying every element of the Festival.