Jolyon Hoff – Surf Film Archive
From the earliest days of modern surfing, there have been those striving to capture it on film.
First in photography, then later on film, surfing has captivated image makers almost as much as it has its participants. Documenting the lifestyles and culture of generations of surfers as much as the waveriding itself, iconic movies encapsulated the stoke found then and still thirsted for today.
15 years ago, filmmaker Joylon Hoff created Searching for Micheal Peterson, a documentary of a surfer as revered in the water as he was elusive on land. Hoff was astounded by the volume of unseen footage that he came across while developing his film. When the pandemic prevented him from his work, he set about compiling the Surf Film Archive, a catalogue of lost footage and deteriorating celluloid from around Australia and beyond.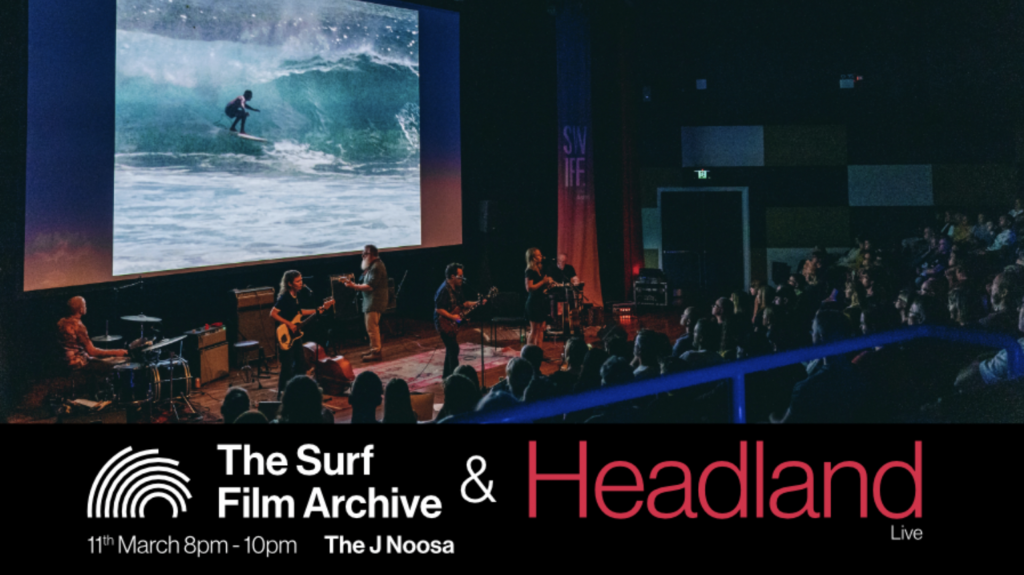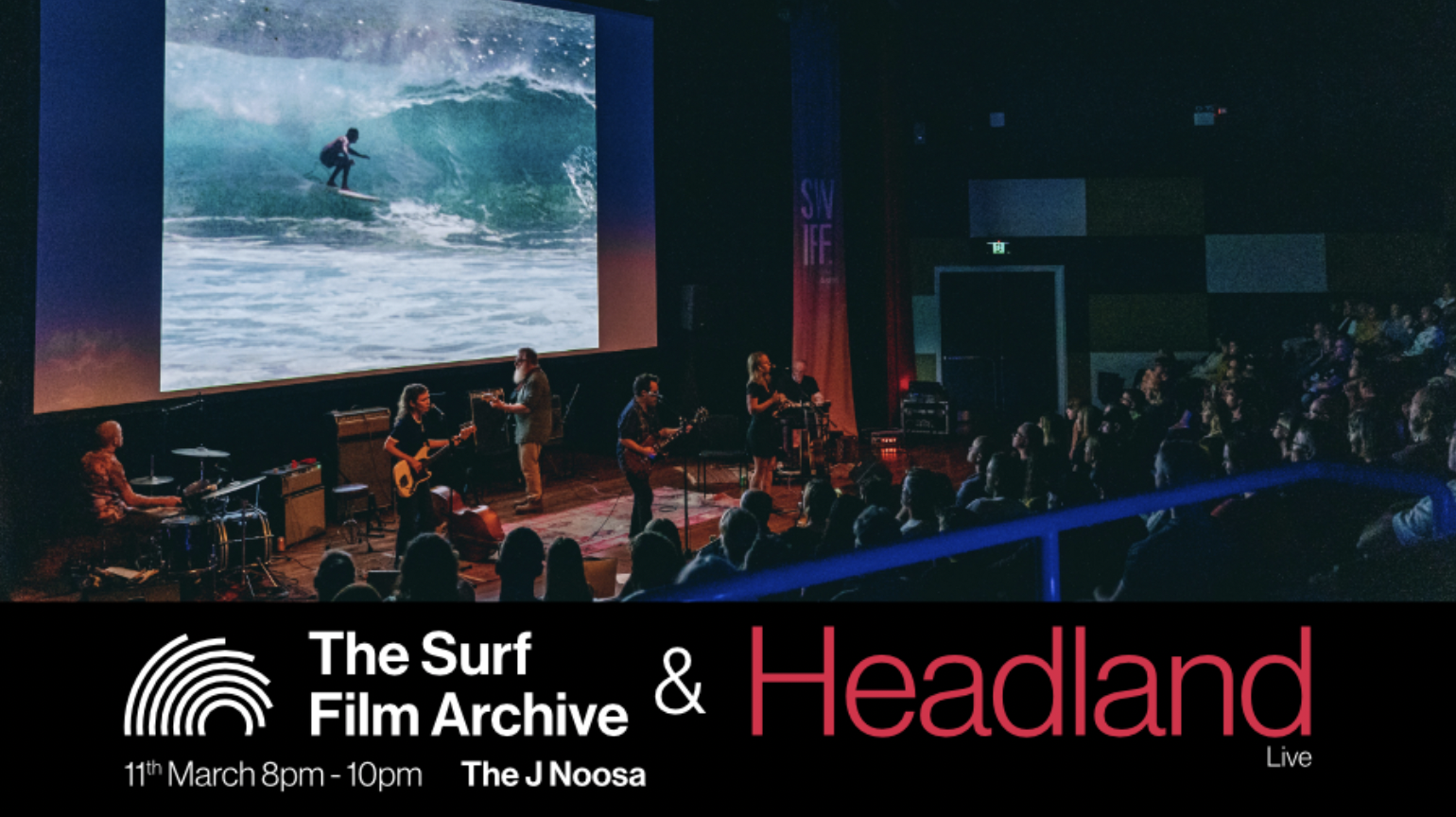 After digitising much of this forgotten film, Hoff has brought together imagery from directorial legends Paul Witzig, Dick Hoole, Bob Evans and others in a two-hour compilation of some of the finest moments he has found so far.
Of his creation, Hoff says "The movie is a celebration of surfing's heritage through film and live music that reaffirms the fundamental elements of the Noosa Festival of Surfing: stoke, unity and rebellion."
But it isn't only the film footage that harks back to the bygone era of Australian surfing. As was frequently done back in the day, Hoff has invited a live seven-piece band to accompany the film, infusing the evening with even more energy and stoke. Salty legends, HEADLAND, will provide the live soundtrack in an evening that reflects the thrill and vivacity of the surf film screenings of the '60s and '70s.
Taking place at the J Theatre on Saturday 11th of March, the two-hour event will provide a fantastic finale on the penultimate day of the 2023 Noosa Festival of Surfing.
Tickets are available now at The J Theatre's website – thej.com.au – and pre-booking is essential for what is sure to be a highly popular sell-out evening.
For more information on this and all festival events, visit > https://www.thej.com.au/the-surf-film-archive/
The Noosa Festival of Surfing acknowledges the traditional custodians of this land, the Kabi Kabi / Gubbi Gubbi people, and pays respect to elders past, present and emerging, with gratitude and thanks for sharing country.
Read more articles