Surfers to Watch, 2021
It's going to be a different kind of Noosa Festival of Surfing in 2021.
Not only are we switching months and seasons, but this will also be a year of 'locals only'. With the COVID pandemic all but closing our borders, this year will be an all-Australian affair… well, mostly!
Despite this limitation on entries, numbers are still abundant. The lack of overseas travel has inspired more national competitors than ever to consider making the annual pilgrimage to our small town on the Sunshine Coast. With so many surfers in the lineup the calibre of competition is sure to be exceptional, and while all entrants are worthy of our attention, there are some to whom a little more attention should be given.
Here's our list of six stellar sliders to keep an eye on at First Point: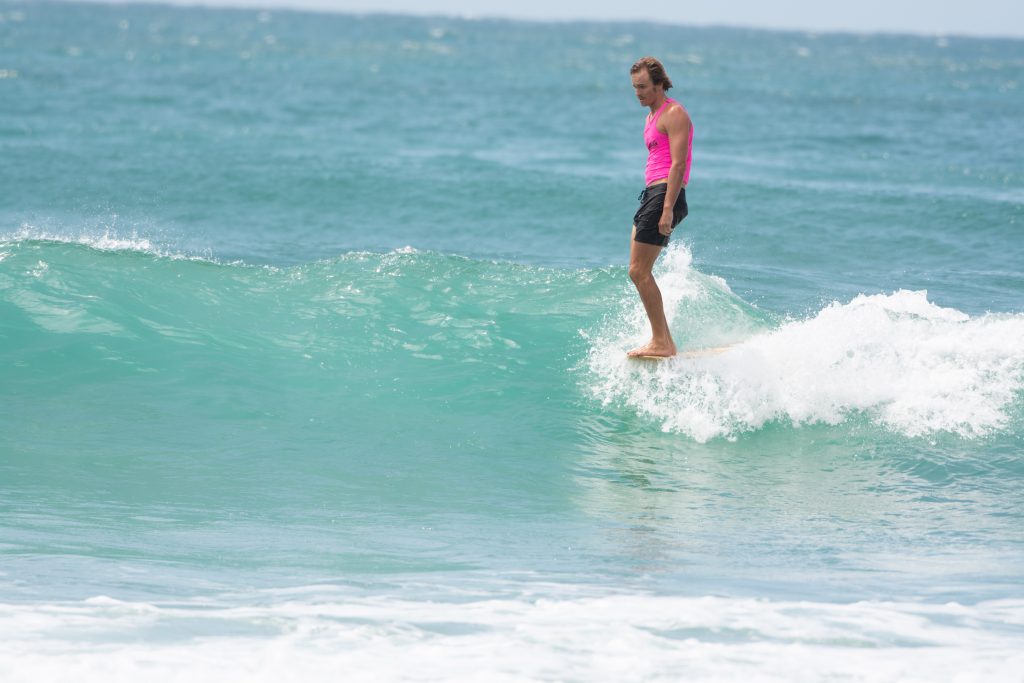 Harrison Roach: Harrison is no stranger to the limelight, though goes out of his way to avoid it. He humble Noosa local has surfed all over the world as poster child for Deus ex Machina, globally-renowned freesurfer on any breed of equipment and sometime-star of Dior's Sauvage cologne campaign. Winner of innumerable festival trophies and an impeccable noserider, Harrison knows these points better than anyone and is an exemplar of contemporary logging.
Matt Chojnacki: Matty Chunnaki, Chonno, waxhead – he goes by many names, but his surfing speaks for itself. Calling Brookvale – arguably the birthplace of Australian longboarding – home, Matt's style evokes those iconic stylemasters of yesteryear. From Nat, Midget and McTavish to the Americans, Dora, Phil Edwards and Paul Strauch, Matt channels the textbook footwork and finesse of surfing legends and throws in a dose of contemporary flair. Endlessly knowledgeable, he's a true gentleman-surfer, as quick to share his wisdom as he is to make something magical out of any wave he catches.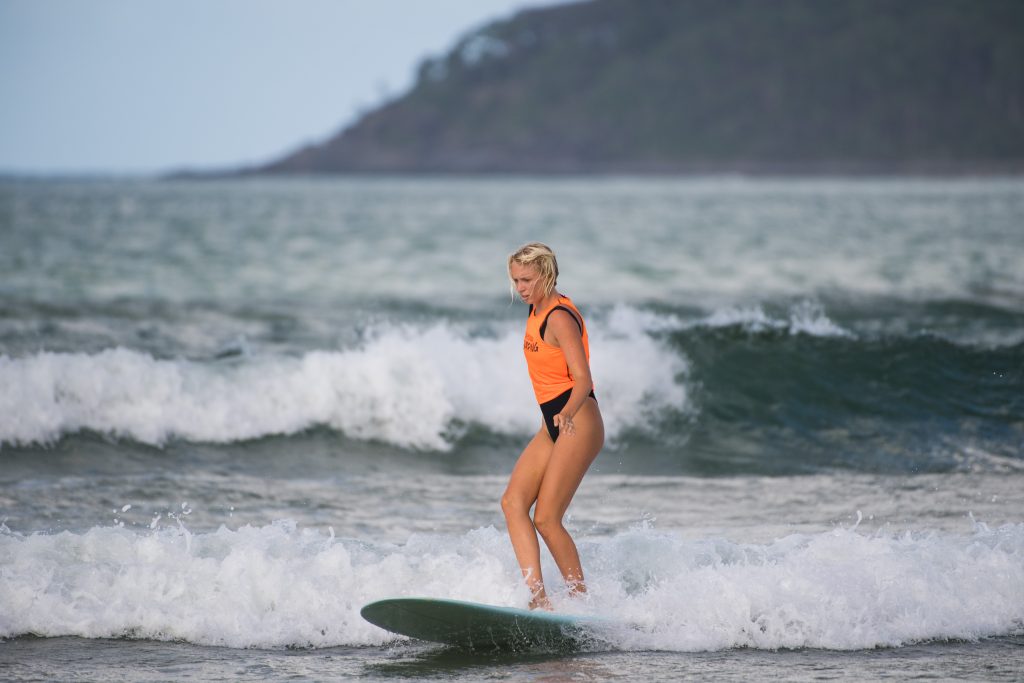 Mason Schremmer: Maybe not the only internationalist in this year's field, but certainly one of the most impressive, Mason first knocked our socks off as a young teen six or seven years ago. Fresh to the festival with her mum, Patty, and two equally-talented surfing sisters, Lola and Scarlett, the then-unknown on our shores proceeded to display the amazing skills learned under the tutelage of the beach boys at her home break of Waikiki. As the years progressed, so did her surfing… and the contents of her trophy cabinet. A multiple Noose Fest division winner, Mason now calls Noosa home, studying science and secondary education at the University of the Sunshine Coast and taking up permanent residence on our local points.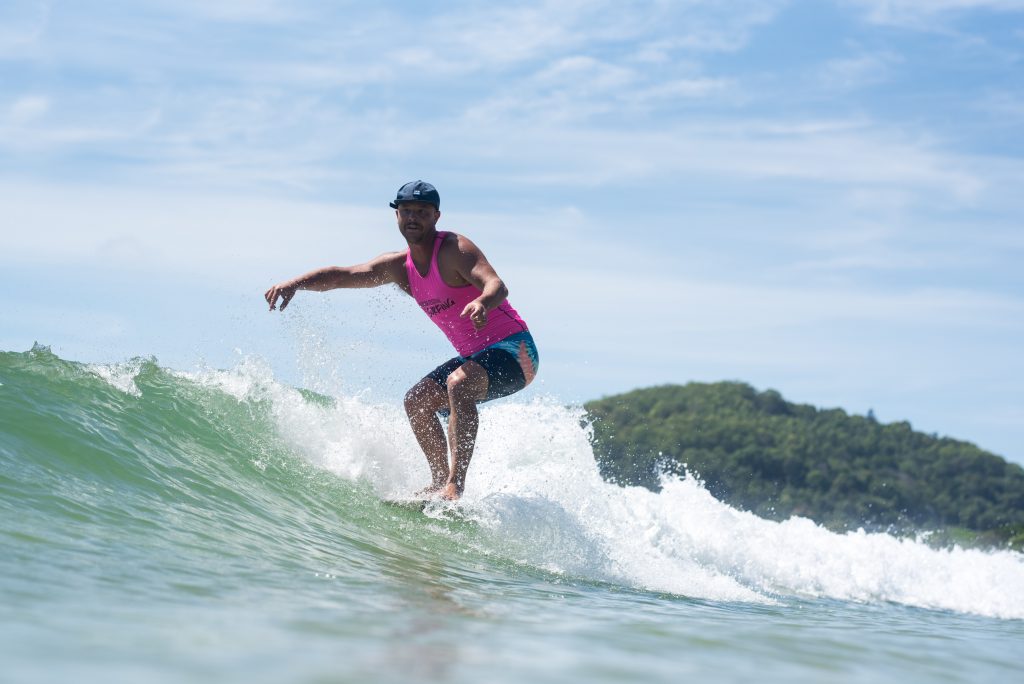 Bowie Pollard: There are few stokers more frothing than Bowie Pollard. Hot rod fanatic, surf shop manager and local surf reporter, Bowie rides the open points of the central Sunshine Coast on whatever craft the day dictates, but it's on a heavy-glassed singlefin log on the long Noosa rights that he is most at home. Bowie has competed at Noosa since he was a grommet. 2013 saw him gain silver for his solid tip work in the Noserider Pro, backed up the following year before claiming gold in 2015, but the Logger Pro was always his elusive quarry. After years of close calls and good performances, 2017 finally gave him the crown he'd been seeking. A disciplined athlete and competitor, Bowie is the much-loved perennial dark horse of numerous divisions.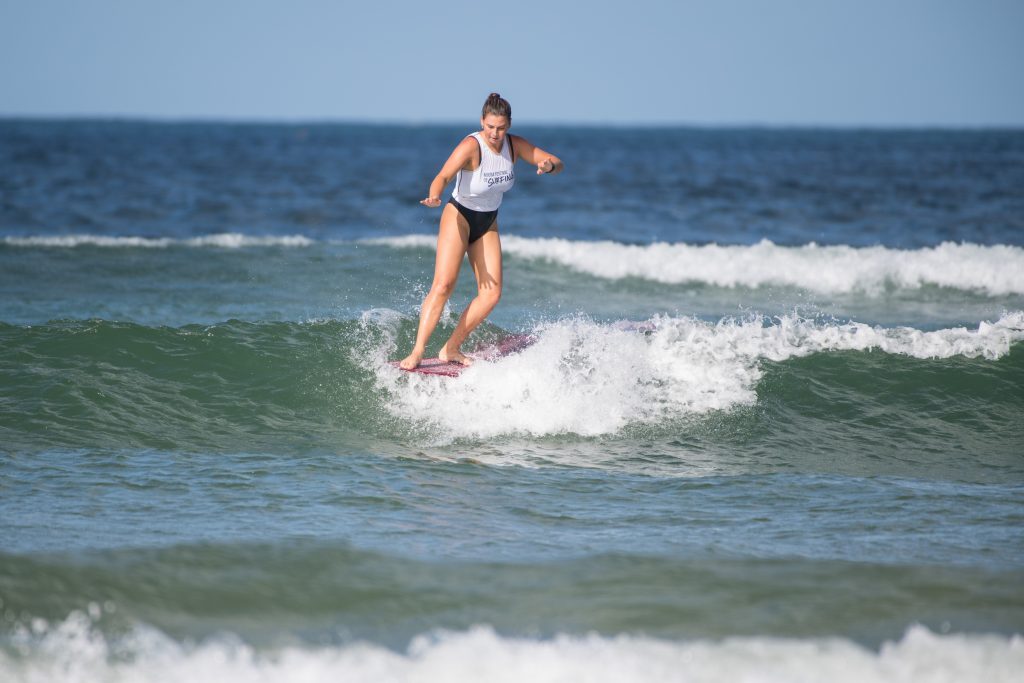 Emily Lethbridge: Emily has followed in the footsteps of of numerous other local longboarders, onto the world tour and up to the top. State and national champion, Emily headed to Taiwan in 2019 to post a very respectable 5th. Backing up a 5th here in Noosa and another in the Galicia Longboard Classic, this gave her an exceptional result on a more global stage. While 2020 was trimmed down to just one event, Emily's impressive 3rd on the World Longboard Tour gave her her best result to date. It seems only a matter of time that we'll soon have another local world champion. 
Landen Smales: Young Landen seemingly came out of nowhere in 2019. Growing up less than an hour south of Noosa, the region is familiar stomping ground, as it is with so many talented young locals. The thing that has set Landen apart, taking him to third place in 2019 and a resounding first place last year, is the maturity and wisdom he surfs with, belying his handful of years on the clock. With most juniors, potential is often evident; with Landen, that potential is already realised.
Read more articles