30th Anniversary Beach Party
Can you believe it!?
30 years of the Noosa Festival of Surfing.
In that time we have seen over 13,000 surfing competitors, about 300,000 competitive heats, 500 division champions and over 100 surfing dogs…
Numbers aside, we think this year is pretty special. Especially after the year we have had it's exciting that we can all celebrate this iconic event that brings so much to the sport of surfing, not to mention the country, the state and the local community.
On Friday the 14th May, we cordially invite you to the 30th Anniversary of the Noosa Festival of Surfing Beach Party.
This is a special, one time only, first in best dressed opportunity for you to join us at the Noosa Solbar from 4-8pm for all-inclusive drinks and canapes + live entertainment and silent auction to raise money for SURFAID.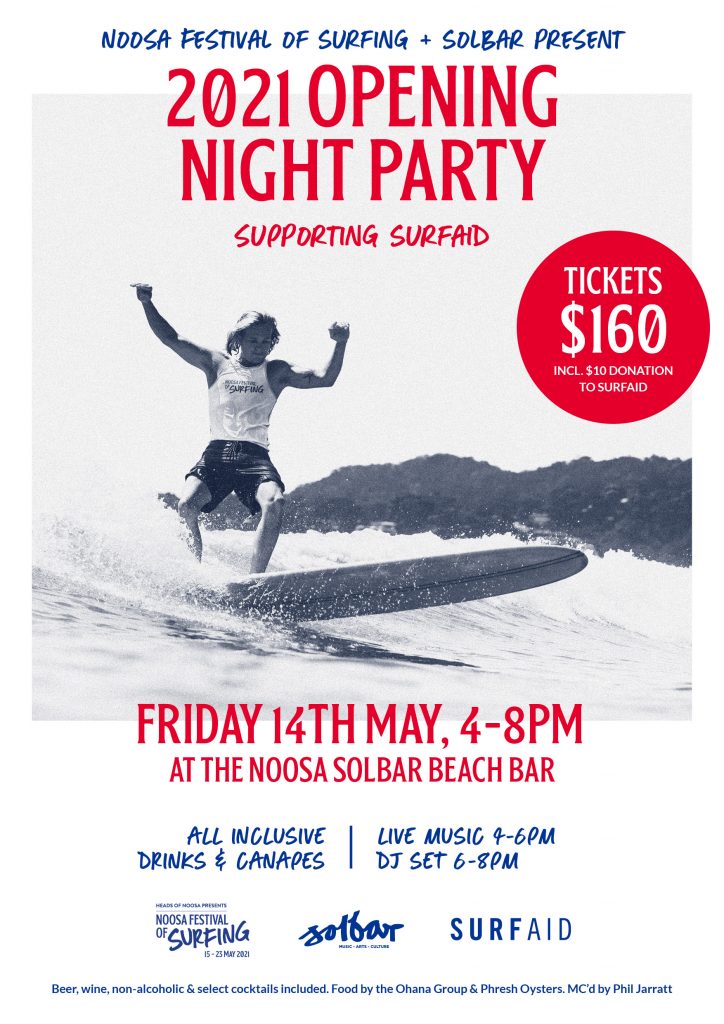 Read more articles