6 Surfers to keep an eye on this year
By Thomas Alexander
The Noosa Festival of Surfing has many familiar names and faces; surfers who return year after year to compete, commune, and carouse.
For more than a handful, 'returning' means simply donning a contest rashie and paddling out at their home break, as Noosa has spawned more than its share of expert surfers across several generations.
But who are the souls behind the faces? Familiar though they may be, their names are often dispersed through press releases and results tables with an assumed awareness, their pervasive presence seeming introduction enough. Let's take a look beneath the surface at a handful of regulars whose reputations precede them: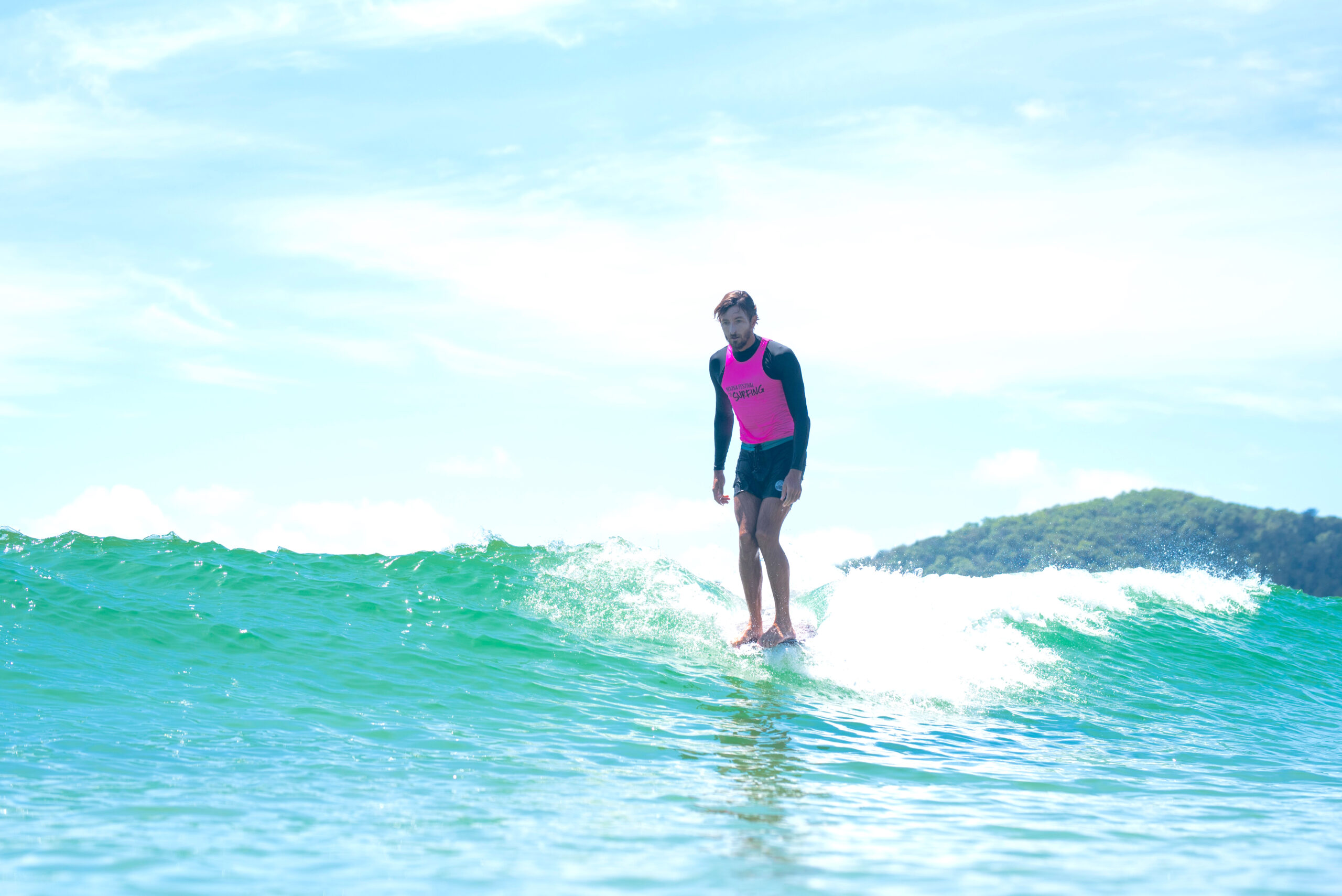 Matt Cuddihy: Often referred to as "Cuddles" – though we still don't know if he actually likes his adorable moniker – Matt Cuddihy has nuances of Noosa's answer to Michael Peterson. Quiet-spoken, ultra-humble, Matt appears from the hills when the swell starts to flow, his surfing uttering far more syllables in a single wave than he does in a week. Adventurer, photographer and casually classic styler, Matt has taken up permanent residence in the upper echelons of the Noosa Fest winners' circle for well over a decade.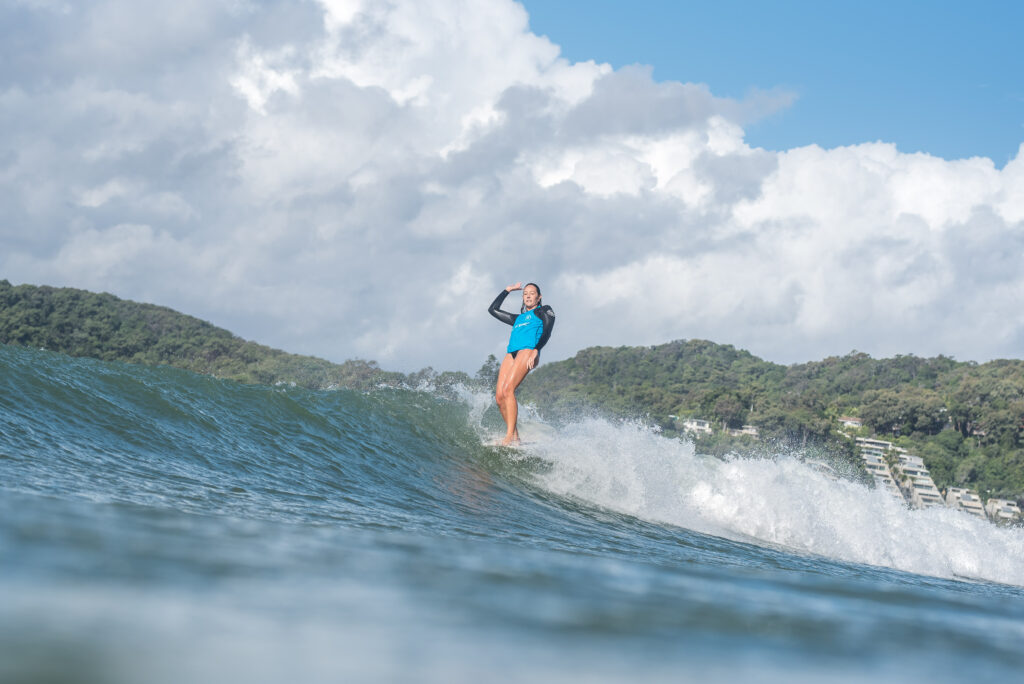 Sierra Lerback: Sierra first teased her delicate pinkies onto a strip of glass and foam on her home shore of Hawaii. Growing up on the islands, she developed a consummate knowledge of and experience on a wide range of craft. We first saw her at the tender age of 16 under the chaperone of her life friend Honolua Blomfield's family, and we knew then that we would be seeing plenty more of this talented young wahine. Venturing to Bali in 2017 for the Deus 9-Foot & Single, she crossed paths with Noosa local Zye Norris and the rest, as they say, is history. Now the leading proponent in one of Noosa's iconic surfing couples, Sierra calls these shores home and continues to decimate the field in each and every Noosa Festival lineup.
Zye Norris: 'Mr Sierra Lerback' is about as Noosa born-and-bred as they come. Zye first surfed the festival as a frothing grom, drowning in his oversized contest jersey but holding his own against his senior peers. He has an acute affinity with our point breaks, reading their braille, hearing their whispers and discerning their undulations like few others can to slide wave after impeccable wave. On a surf adventure with Deus ex Machina, Zye was unceremoniously hauled from his comfort zone by fellow Noosarian, Harrison Roach, and pitched into bigger, more critical waves than he had ever surfed. The baptism of fire served him well and he can now well and truly be considered an expert shredder of all craft. As a young grom in 2012, Zye took out the old Golden Breed Noserider division, and a spate of finals berths followed over the years. His crowning festival glory, in surf as good as First Point has ever seen, was with a win in 2018's Logger Pro.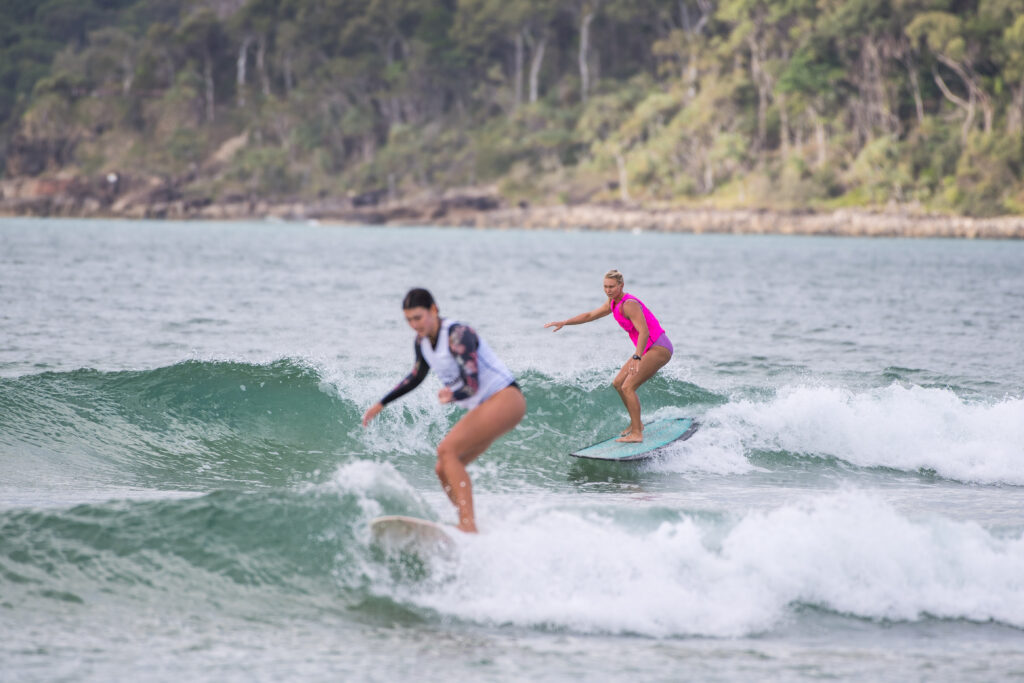 Kirra Molnar: Kirra would be called a dark horse if she wasn't so incessantly genial and sunny. Growing up on shortboards, she took a job with Noosa's iconic Classic Malibu store and began dabbling in the realms of 9-plus. Her early years saw potential, but she still had the style of a highly competent shortboarder riding a log. The unwavering dedication she has for all she does has since crafted an exceptional longboard, drawing the driving power of her shortboard skills into a more graceful and consummate style on bigger craft. Surf coach, president of Noosa World Surfing Reserve and a consistent face on the points and open beaches, Kirra continues to switch between genres, but the last couple of years have seen an exceptionally talented logger emerge from her days on six feet and three fins. A solid result has evaded her as yet, but Kirra's time to shine is definitely on the horizon.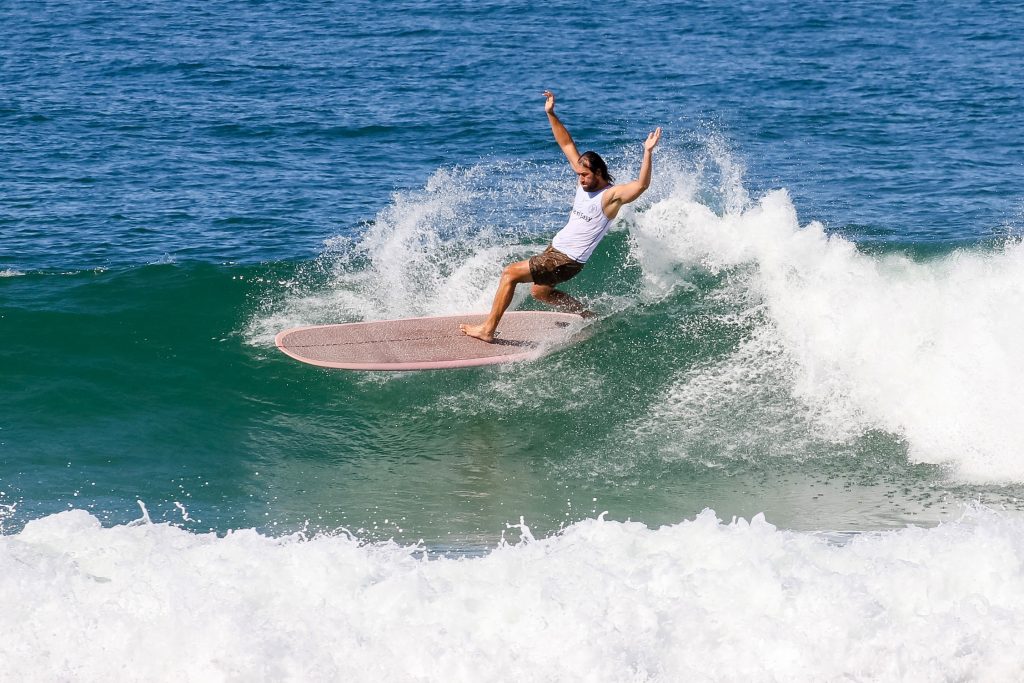 Jack Norton: If Noosa was a country, Novocastrian Jack Norton would have a permanent resident's visa. An outstanding surfer with a classic style, Jack combines impeccable drop-knee turns with powerful drives and levitational noserides. Keyo Surfboards' poster boy, he serves the brand well, riding his traditionally-inspired single-fin, pre-1968 old mals and, his new toy, a 12-foot behemoth of a board with equal confidence and competence. The humble family man is been projected around the world via the lens of his talented photographer wife, and Jack's return to Noosa is never without a strong set of results. Too often a runner up, Jack finally took home his most prized victory in 2018, with a win in the Old Mal division. When the stars align, Jack's competition talents can be simply unstoppable.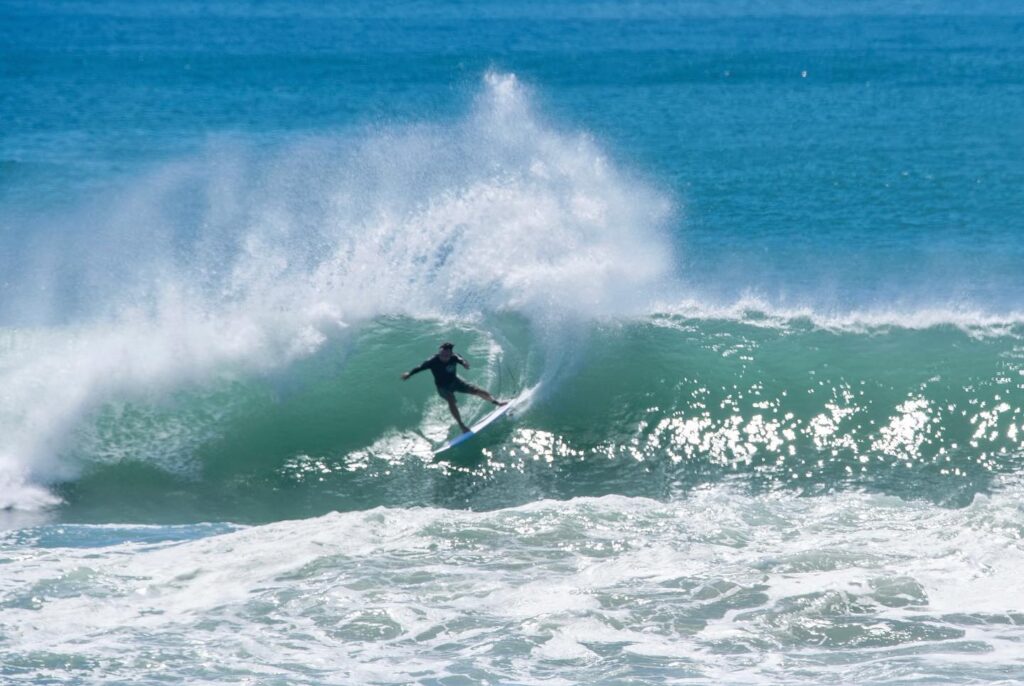 Ryan Campbell: Is a name that might be unfamiliar to many festival-goers, but certainly not so in the waves of Noosa and the Sunshine Coast. A former professional shortboarder, Ryan's wide smile and constantly happy persona light up the lineup whenever he paddles out, but even their radiance dwindles into a mere glimmer when his surfing ignites. An exceptionally talented shortboarder, Campbell is head of R&D at the father-son factory of Campbell Designed Surfboards and the innovative team are making ripples in the industry as big as those Ryan makes in the ocean. Donning the jersey for the inaugural twin fin event in 2021 was a step forward in Ryan's opinion for the Festival he has grown up watching but never participating. With the addition of a twin fin event, shortboarders like Ryan can finally join their longboard brothers and sisters and hopefully enjoy a pumping first point with half a dozen surfers in the water performing turns like this…only on his backhand…
The Noosa Festival of Surfing kicks off on the 4th March with our SurfAid charity night from 4-8pm at the Beach Bar. The surfing kicks off Saturday morning with the Junior boys and girls paddling out for their first heats. The dog surfing starts at 2:30pm on Saturday followed by welcome to country and the paddle out led by Kirra Molnar.
We can't wait, see you there!
Read more articles