30 Years of Surfing History
From humble beginnings in 1992, the Noosa Malibu Club's annual 'Noosa Malibu Classic' longboarding event had become a fixture on the international longboard contest calendar by 1996, and in 1998, in partnership with Phil Jarratt Communications Pty Ltd, the Noosa Festival of Surfing made its debut.
The festival, loosely based on the popular Biarritz Surf Festival in France, was a huge hit, with big contingents of surfers and their families coming from all the great surf centres of the world, including Hawaii, California, New Zealand, Japan and Europe. Since 2010, the Noosa festival has attracted record levels of competitors each year, as well as thousands of spectators from near and far who come to see the legends of the sport, as well as the now world-famous surfing dogs.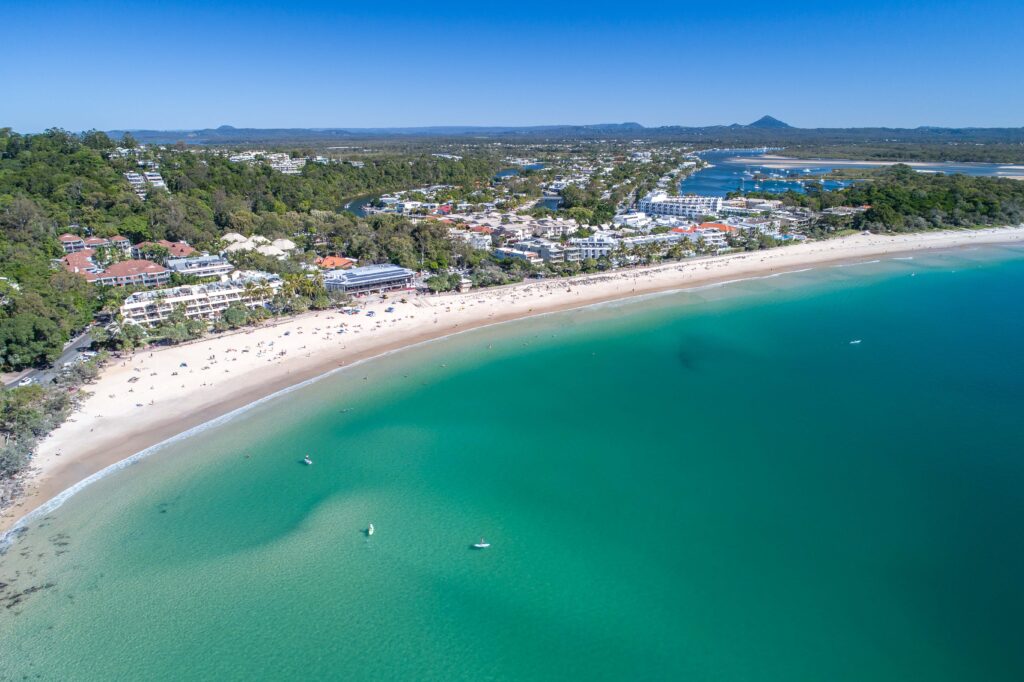 Under the guidance of World Surfaris, the Noosa Festival of Surfing has now evolved into a family-friendly, sustainable event that appeals to all kinds of surfers of all ages. A reunion for the veterans and a starting point for the juniors, it is the longest-running and best-loved longboard event in the world.
Says festival co-founder Phil Jarratt: "As a senior competitor, it's still my favourite surf comp in the world. And I'm looking forward to kicking some butt in my last year in the over 65s!"
Phil isn't the only senior competitor excited for this year's event. Inaugural Noosa Malibu Classic event winner Ray Gleave will be a special guest at the 30th Noosa Festival of Surfing. Ray is a two time winner and still remains a McTavish longboard poster boy in his 60's. Ray will officially open the Festival with our traditional paddle out honouring the traditional custodians and pay respect to the ocean which gives us so much.
Says co-event organiser Josh Allen: "30 years is an amazing milestone for any event. In fact, it was the deciding factor as to why World Surfaris decided to run the event again. We have received some amazing feedback from the local community over the past few weeks and it's obvious people are looking forward to this event perhaps more than ever before. We have a lot of great idea's that we hope come to fruition and we look forward to working with local businesses in the Noosa region to create a really inviting hub for competitors, spectators and the general public".
There's no denying, there is excitement in the air for this event and Josh assures us an event schedule is just around the corner. The ever popular beach bar, live music, artshows, shaping exhibitions, World Surf Reserve activations and of course world class surfing will all be on display.
All images courtesy of Surf Shots Noosa.
Read more articles