Noosa World Surfing Reserve
Share | Respect | Preserve
The Noosa Festival of Surfing wouldn't be a celebration of surfing without the inclusion of the Noosa World Surfing Reserve. The NWSR is an association put together by surfers and passionate environmentalists who's aim it is to proactively identify, designate and preserve outstanding waves, surf zones and surrounding environments around the world.
The Save The Waves Coalition, along with key partners like National Surfing Reserves (NSR) Australia and the International Surfing Association (ISA), launched the World Surfing Reserves concept in 2009, and it now serves as a global model for preserving wave breaks and their surrounding areas by recognising and protecting the key environmental, cultural, economic and community attributes of surfing areas.
The Noosa World Surfing Reserve area covers the world class point breaks from Laguna Bay on Noosa Main Beach all the way to the beach break at North Sunshine Beach, and includes five world class point breaks.
Since 2009, World Surfing Reserves have used their muscle to save iconic surf breaks from potentially destructive development and to lobby for better environmental protection. The case Noosa presented, in our third and successful submission in 2017, was as an exemplar of best practice in coastal management and protection. In other words, in our case the heavy lifting had already been done. Since Dr Arthur Harrold and Max Walker formed the Noosa Parks Association and went to bat to protect our headland from development back in 1962, generations of civic-minded citizens have created layers of protection that all but guarantee Noosa's position as the gem of the Australian coastline. But we're not perfect, and the Noosa World Surfing Reserve adds a layer of protection for our often-overlooked surf break assets.
Dedicated as the 10th World Surfing Reserve in February 2020, the NWSR's stewardship council has since activated several plans and campaigns to make Noosa a safer, more sustainable surf zone, including the introduction of Surf Code signage and messaging around the Surf Reserve access points this summer. Currently the NWSR is working on taking this message into the schools, as well as working with other stakeholders to establish defibrillator stations at key points within the Reserve.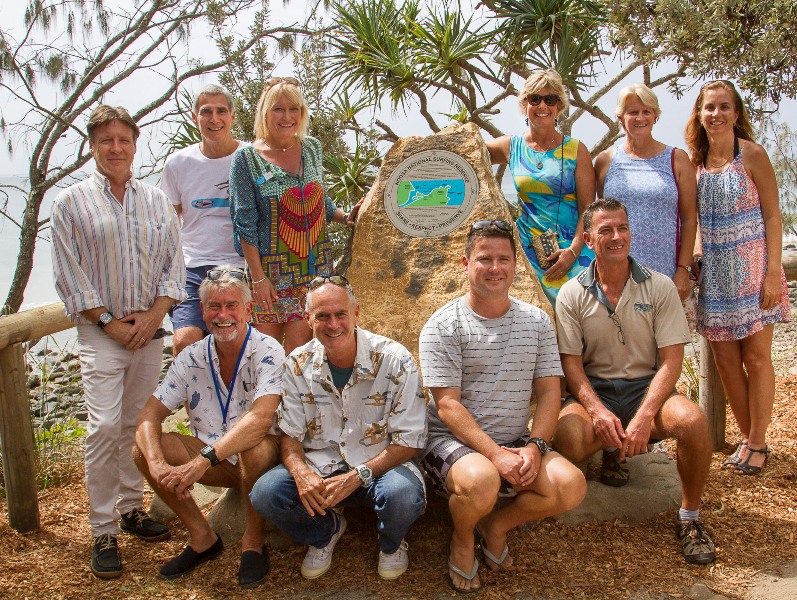 The Noosa World Surfing Reserve is supported by Noosa Shire Council, Noosa Heads Surf Life Saving Club, GemLife Over 50s Resorts and others.
Read more articles