2021 VetShopAustralia Surfing Dog Championships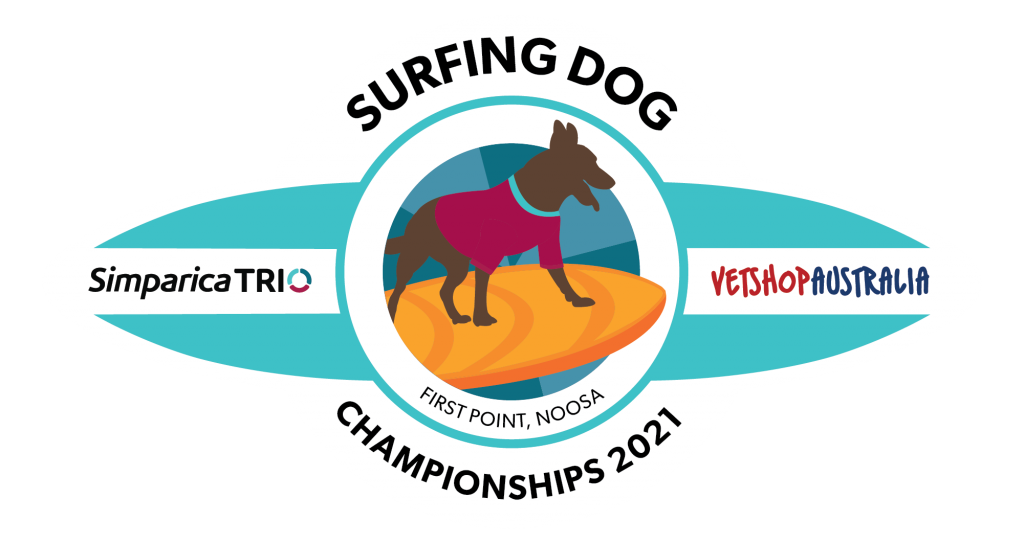 Arguably the most entertaining event on the Australian events calendar is the VetshopAustralia Dog Surfing Championships hosted at the Noosa Festival of Surfing and co-presented by Simparica Trio.
Before we meet our Surfing Dogs for 2021. Let's check out the action from 2020.
2021 Dog Surfing Line Up: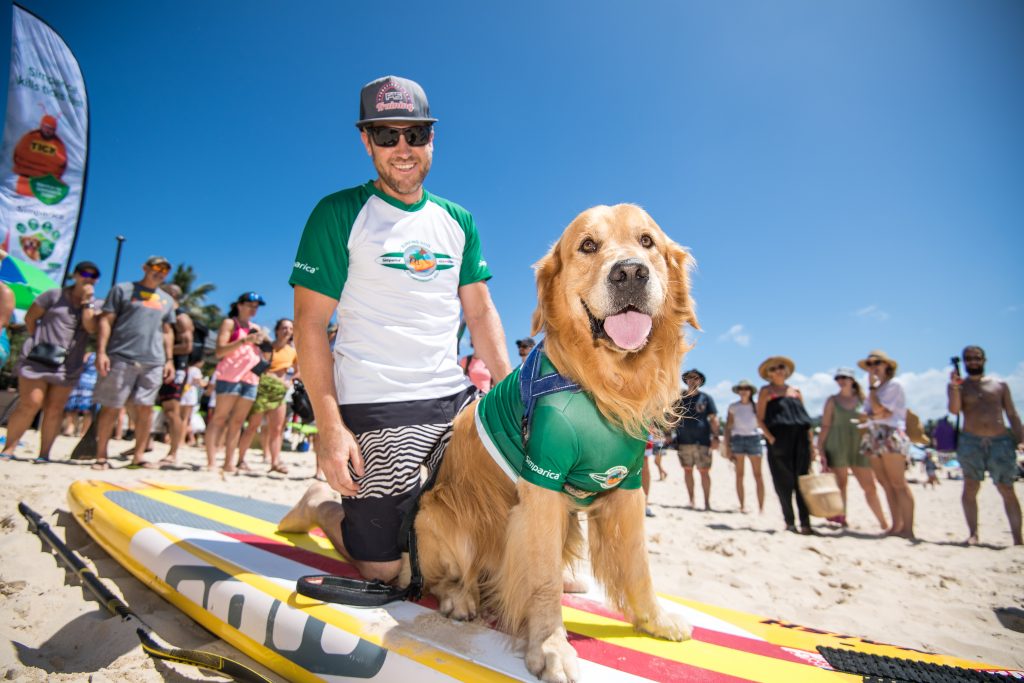 Cooper and his human Jay.
Cooper is a 5 year old Golden Retriever who loves beach walks, swimming and going out on his humans boat.
#teamcooperSD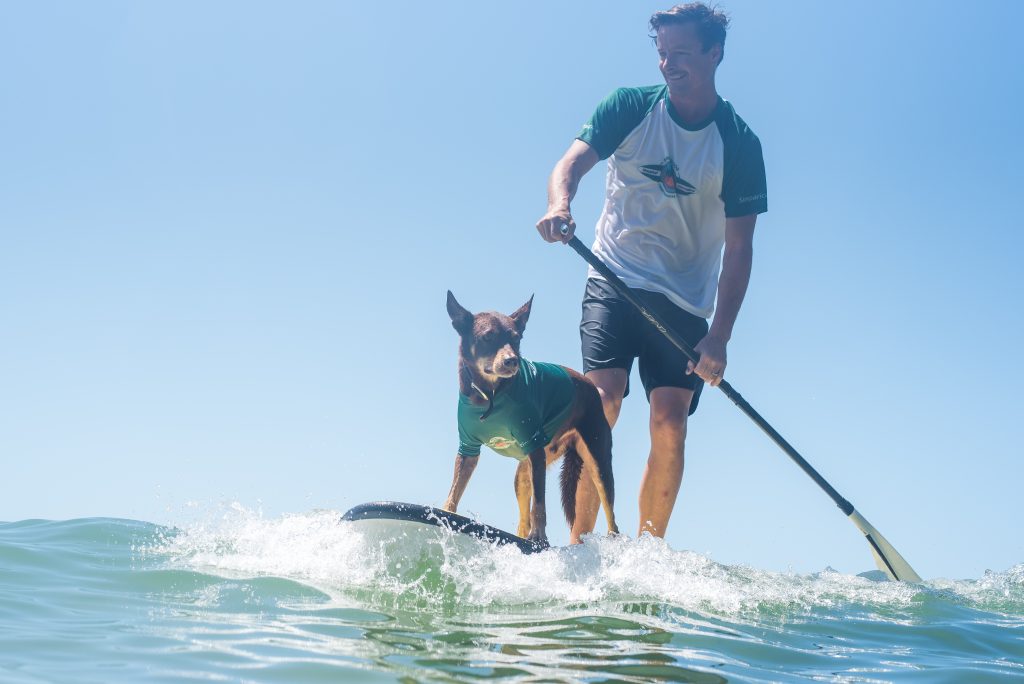 Banjo and his human Chris.
Banjo is an 8 year old Kelpie that surfs better than most humans, obsessed with tennis balls and loves park and the beach. Banjo is a regular on the podium and a fan favourite.
#teambanjoSD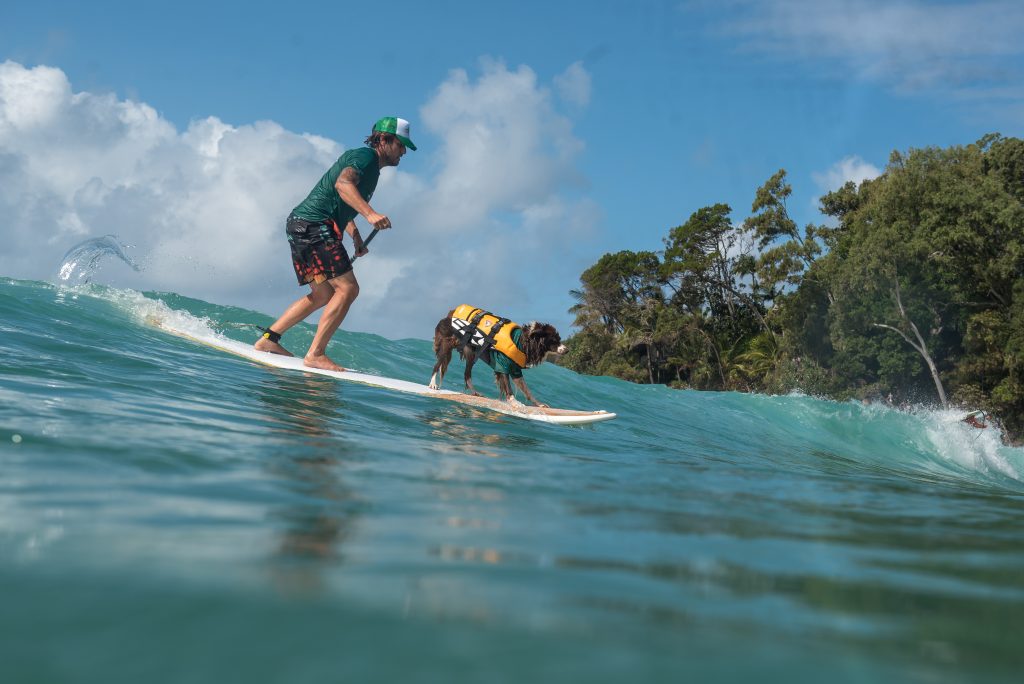 Anna and her human Zane.
Anna is an 8 year old Border Collie who is flying the flag solo for her big sister Indie (retired) in 2021. Anna loves anything to do with water and chilling on the families boat.
#teamannaSD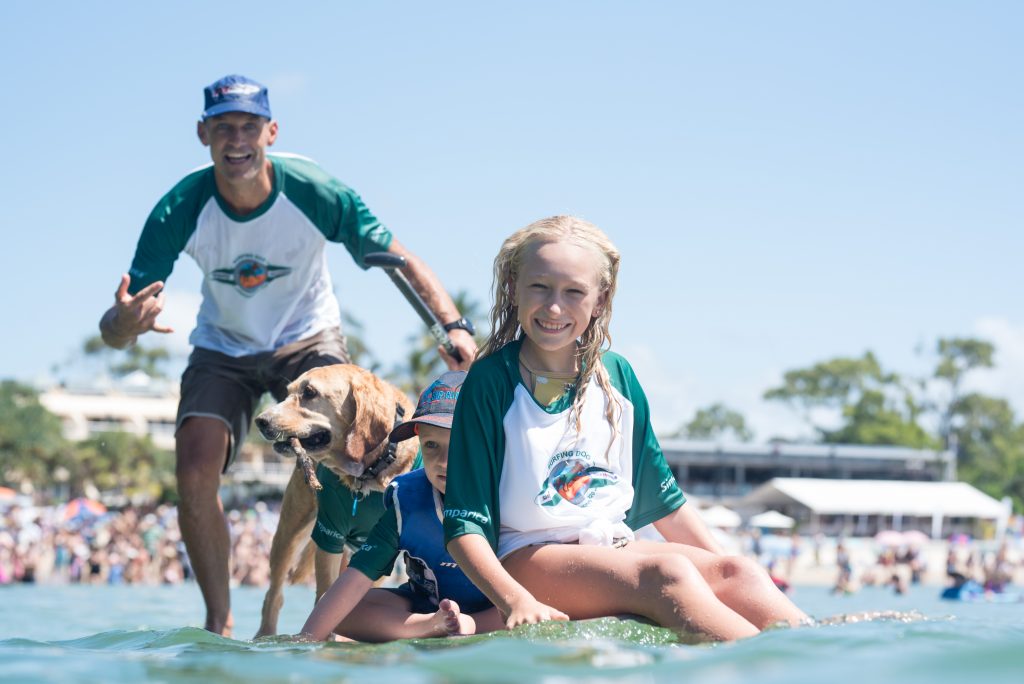 Hugsley and his human Paul.
Hugsley is a past champion of the VetShopAustralia dog surfing championships. He loves beach walks, chasing sticks and of course surfing. His human, Paul fancies himself as a SUP master so perhaps an advantage going into the 2021 event.
#teamhugsleySD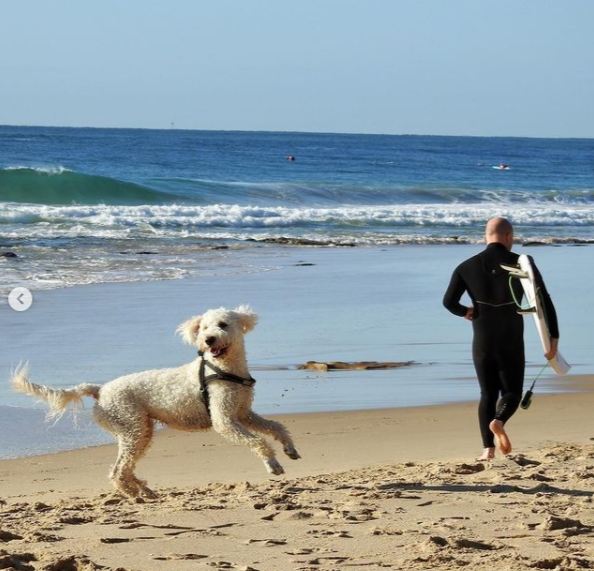 Poppy and her human Michele.
Poppy is a 2 year old Groodle (Golden Retriever X Poodle). She loves anything to do with water or a ball.
#teampoppySD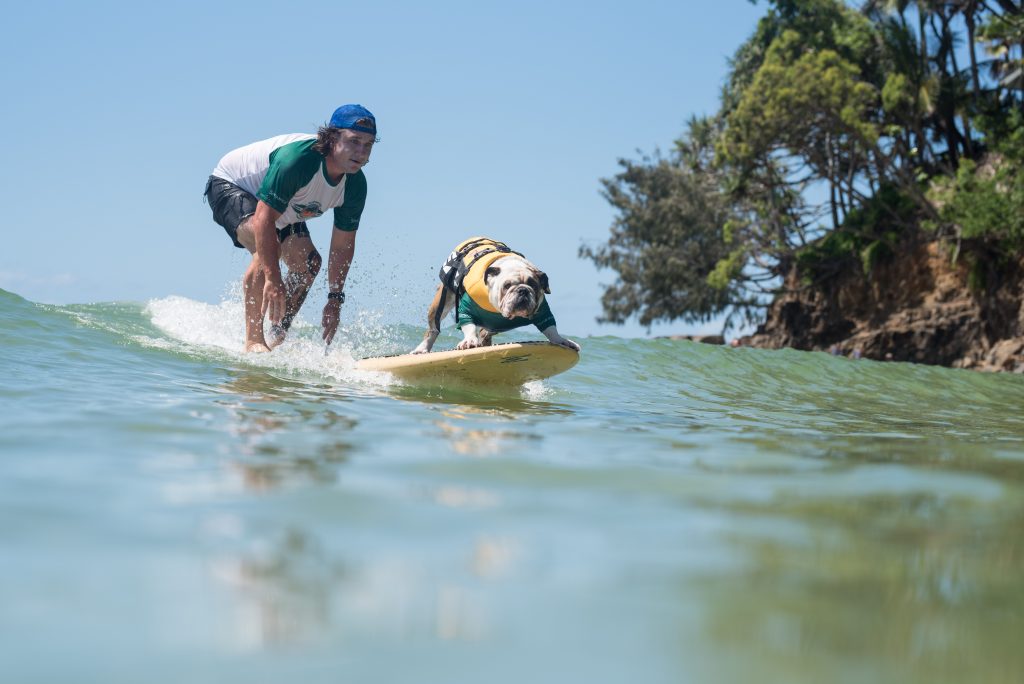 Porkchops with his human Sam.
A 6 year old British Bulldog who loves to Surf, Hang with his brother Dia, play on the beach, go on hikes, ride the jetski, play with tug toys.
#teamporkchopSD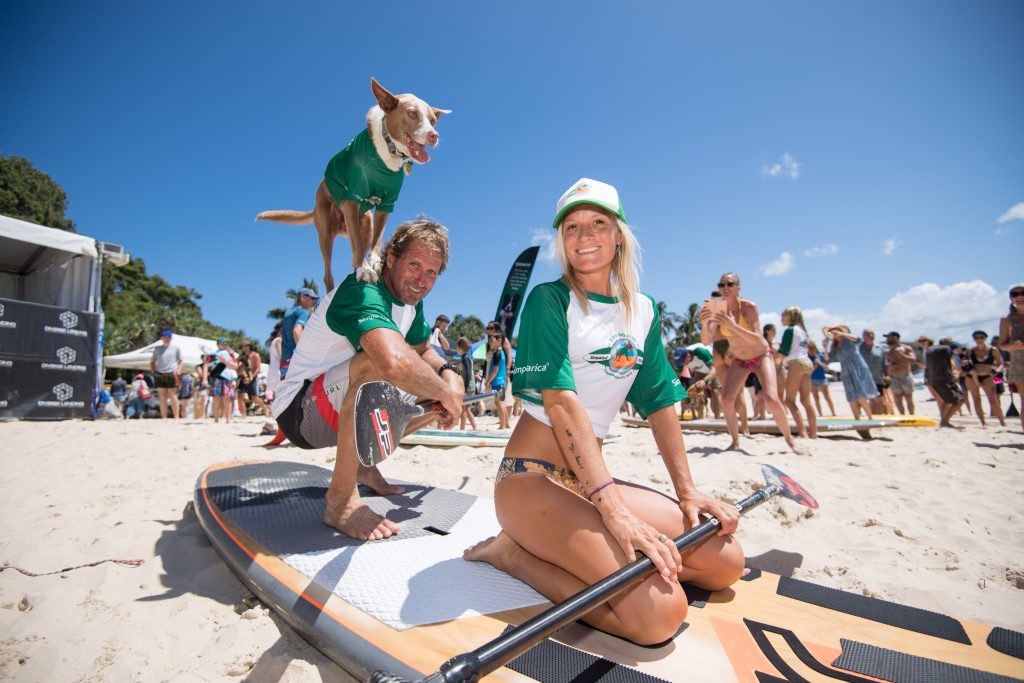 Rama and his human Chris.
Rama is the star of the show. He is a young Kelpie with lots of energy and loves to surf with his human Chris. Rama and Chris offer dog surfing workshops all over Queensland.
#teamramaSD
Sage and her human Dan.
Sage is an acrobatic 8 year old Border Collie that loves to entertain the big crowds with her tricks. She is also great on a surfboard!
#teamsageSD
Spike and his human Rob.
Spike is a 13 year old Kelpie X Ridgeback that loves to stand up paddle board with his human Rob. They are a fan favourite in the VetShopAustralian dog surfing championships
#teamspikeSD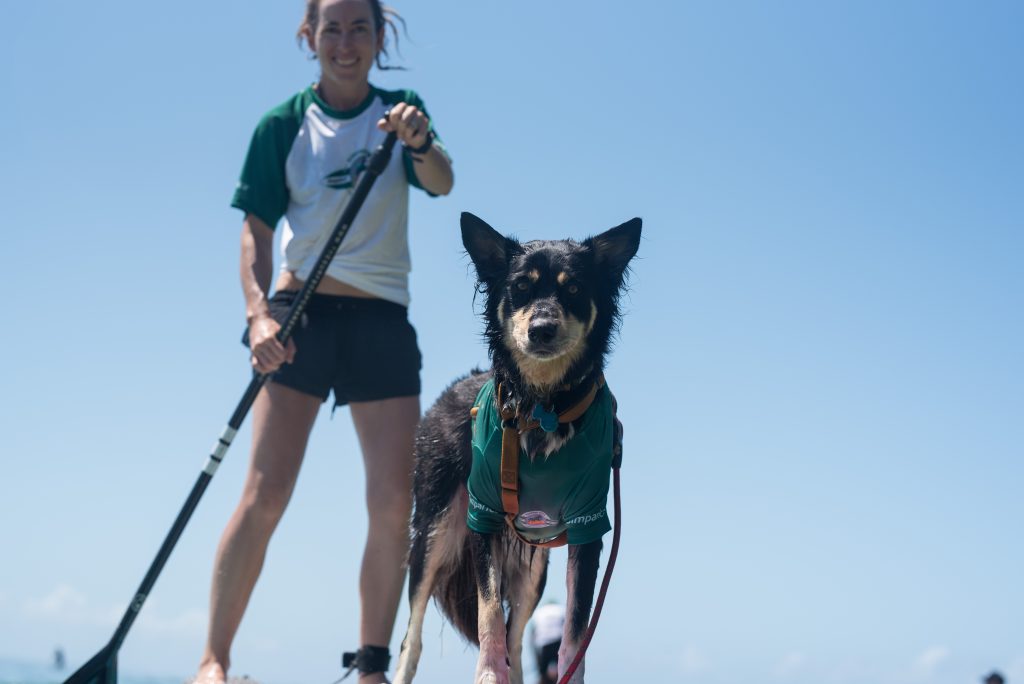 William and his human Eliza.
William is a competitive Kelpie X German Shepherd that loves beach walks, hikes, tennis balls and of course surfing!
#teamwilliamSD
Check out this years VetShopAustralia Surfing Dogs Championships at First Point Noosa from 1:30pm on Saturday 15th May. It's going to be an amazing event full of thrills and spills.
Read more articles