The Vissla Twin Fin
In 2021 Event Organiser Josh Allen & Event Contest Director Tully St John decided to introduce a Twin Fin division as a way to include the short-board fraternity whilst offering the longboarders the opportunity to cross-over to a surfboard known for its speed, drive and flow on Australian point breaks.
Made famous by the legendary Mark Richards through the 1980's Josh and Tully decided that competitors must ride a surfboard from pre-85 to be eligible to enter.
Similar to the Old Mal, competitors are encouraged to dust off old boards, ask their elders to temporarily take down their glistening mantle pieces, or to source boards from local collectors and museums such as the Noosa Surf Museum in Noosaville.
The result was a resounding success and like the Old Mal, spectators got a trip down memory lane, or a history lesson, not to mention a surf lesson as they watched from ashore.
Vissla will partner with the festival to host their third cosecutive Twin Fin division.
Vissla will also host a 9 day pop-up store on the beach at First Point where you can design your own handplane, hang out with the team or grab a new outfit from their stylish range.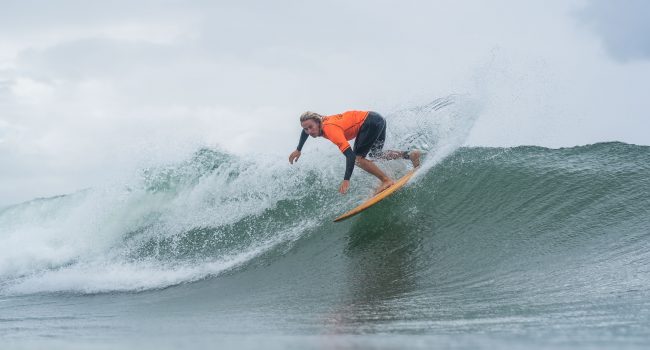 Twin Fin
The Vissla Twin Fin is the personal project of Event Organiser, Josh Allen and Contest...
Read More