VetShopAustralia Surfing Dog Championships
The world's biggest Surfing Dog Championships held at one of the world's best beaches is back.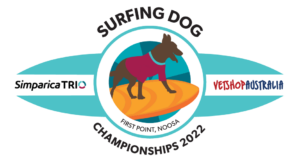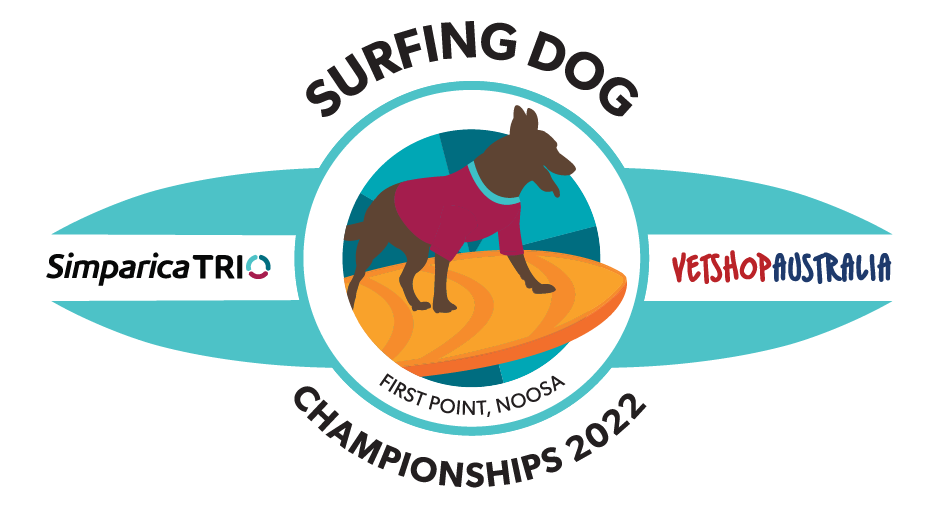 For the eleventh consecutive year, the ever-popular surfing dogs will be back on the sand in March 2023, with VetShopAustralia and co-sponsor Simparica Trio presenting the Surfing Dog Championships at First Point, Noosa.
Continuing to make waves as part of the Noosa Festival of Surfing, the Surfing Dog Championships showcase the best in surfing dog talent around Australia while also promoting the importance of waterproof parasite prevention and pet health.
Who doesn't want to watch our furry friends shredding with their closest companion at First Point…
Get there early to get your spot on the beach, 3:00pm start! DON'T BE LATE!
Dog Surfing made possible by:

VetShopAustralia and Simparica Trio are committed to nurturing the pet and pet parent bond through fun outdoor activities such as the Australian Surfing Dog Championships.  An ideal partner for Australia's premier dog surfing event, Simparica Trio provides triple protection against fleas and ticks, intestinal worms and heartworm.  If you're a dog person, you're a Simparica Trio person too.
Sat, 4 March 2023 3:00 pm - 4:00 pm
First Point, Noosa