VetShopAustralia's 2023 Dog Surfing Championships
The world's biggest Surfing Dog Championships held at one of the world's best beaches is back for its 12th year!!!
The ever-popular surfing dogs will take place on Saturday 4th March at 3:00pm but spectators are encouraged to arrive at least one hour before to get a good vantage point.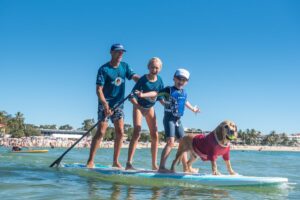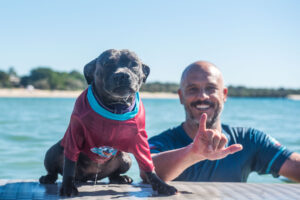 Once again  VetShopAustralia is delighted to be working alongside Simparica Trio to bring the Surfing Dog Championships to Noosa next year. Despite some challenging conditions this year (2022) our proud pooches and their humans put on a terrific show with some crazy wipeouts and some dogs putting themselves over the lip! The crowd was thoroughly entertained and we can't wait to see all the action again in 2023!
There is a more serious side to the annual Surfing Dog Championships. To spread awareness to pet owners about the importance of waterproof parasite prevention and pet health. This is where Simparica Trio play such a vital role and we are thankful to have such pet medicine out there to keep our best mates happy and healthy.
The 2023 surfing dogs is on course to take place on Saturday 4th March from 3:00pm but more firm times and dates will be confirmed soon.
Dog Surfing made possible by: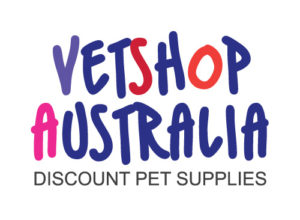 VetShopAustralia and Simparica Trio are committed to nurturing the pet and pet parent bond through fun outdoor activities such as the Australian Surfing Dog Championships.  An ideal partner for Australia's premier dog surfing event, Simparica Trio provides triple protection against fleas and ticks, intestinal worms and heartworm.  If you're a dog person, you're a Simparica Trio person too.
Read more articles