2022 VetShopAustralia Surfing Dog Championships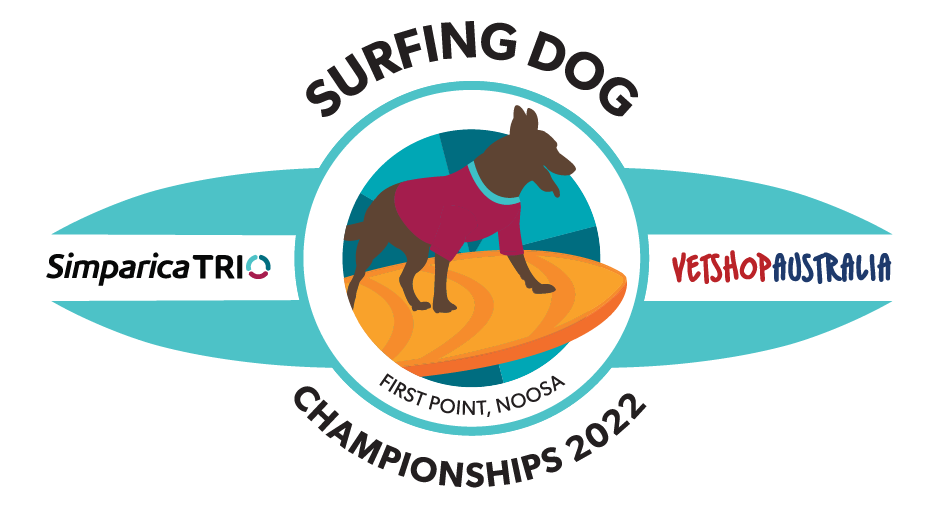 Arguably the most entertaining event on the Queensland events calendar, if not Australias. The VetShopAustralia Surfing Dog Championships are hosted at the Noosa Festival of Surfing and co-presented by Simparica Trio.
Before we meet our Surfing Dogs for 2022. Let's check out the action from 2021.
2022 Dog Surfing Line Up: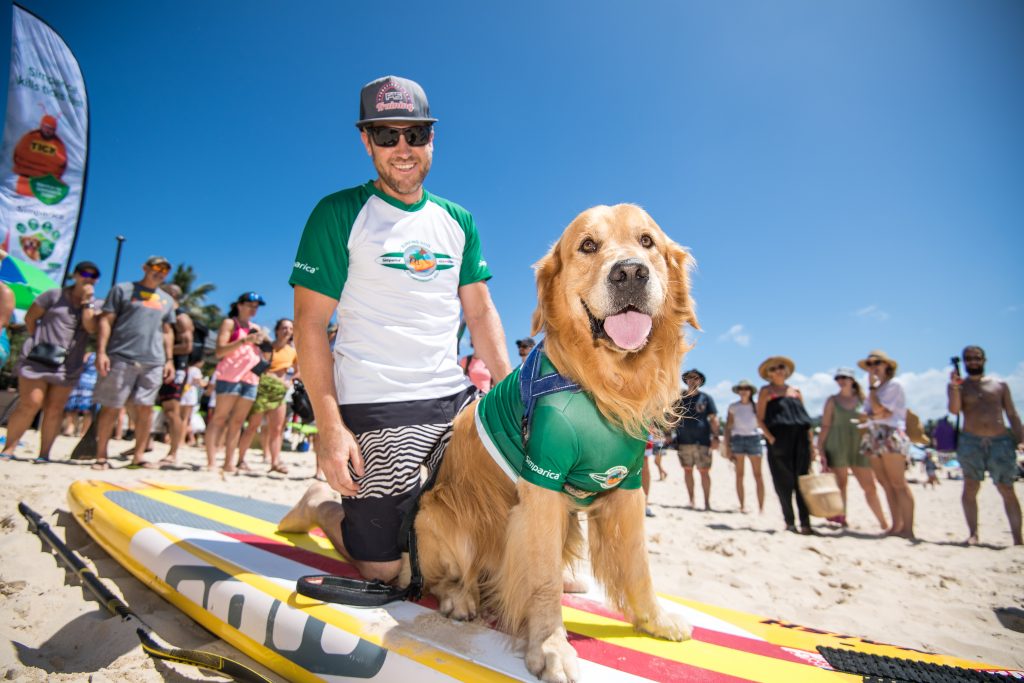 Cooper and his human Jay.
Cooper is a 7 year old Golden Retriever who loves beach walks, swimming and going out on his humans boat.
#teamcooperSD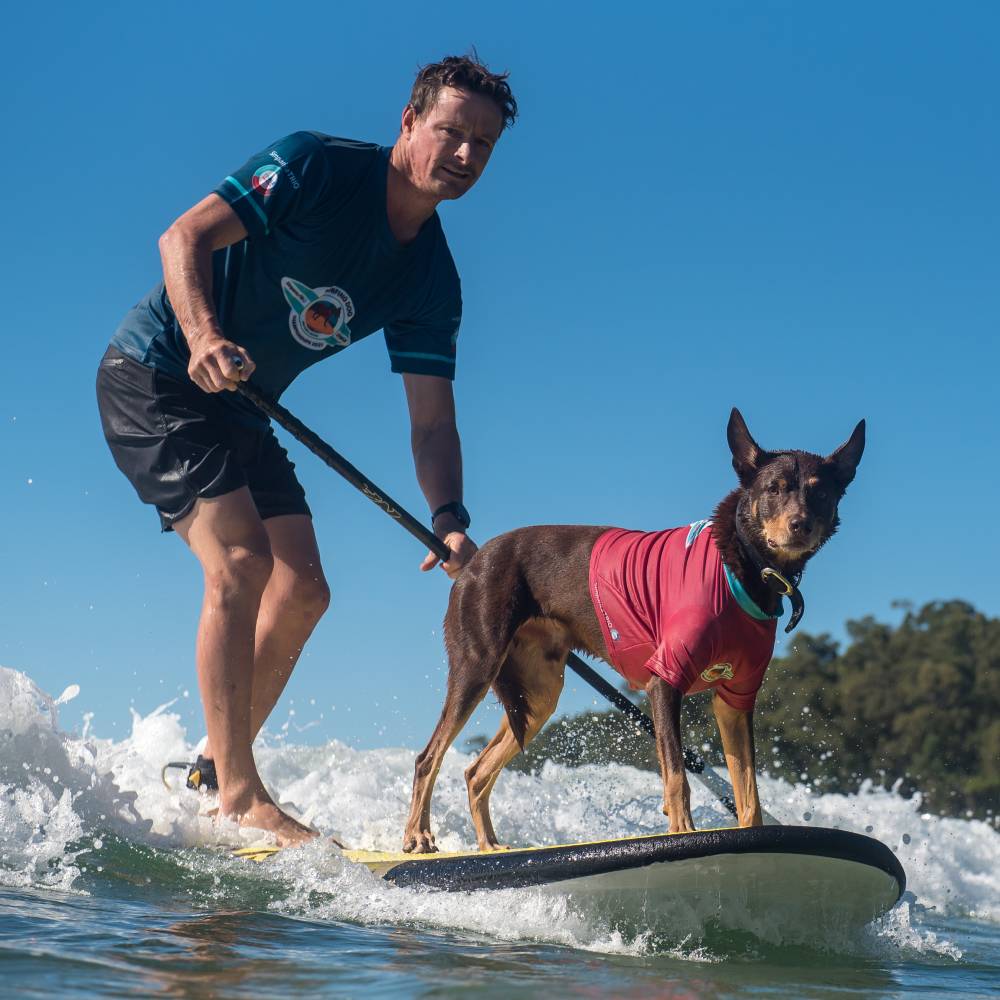 Banjo and his human Chris.
Banjo is a 9-year-old Kelpie that surfs better than most humans, is obsessed with tennis balls, and loves the park and the beach. Banjo is a regular on the podium and a fan favorite. Won the best wave award in 2019.
#teambanjoSD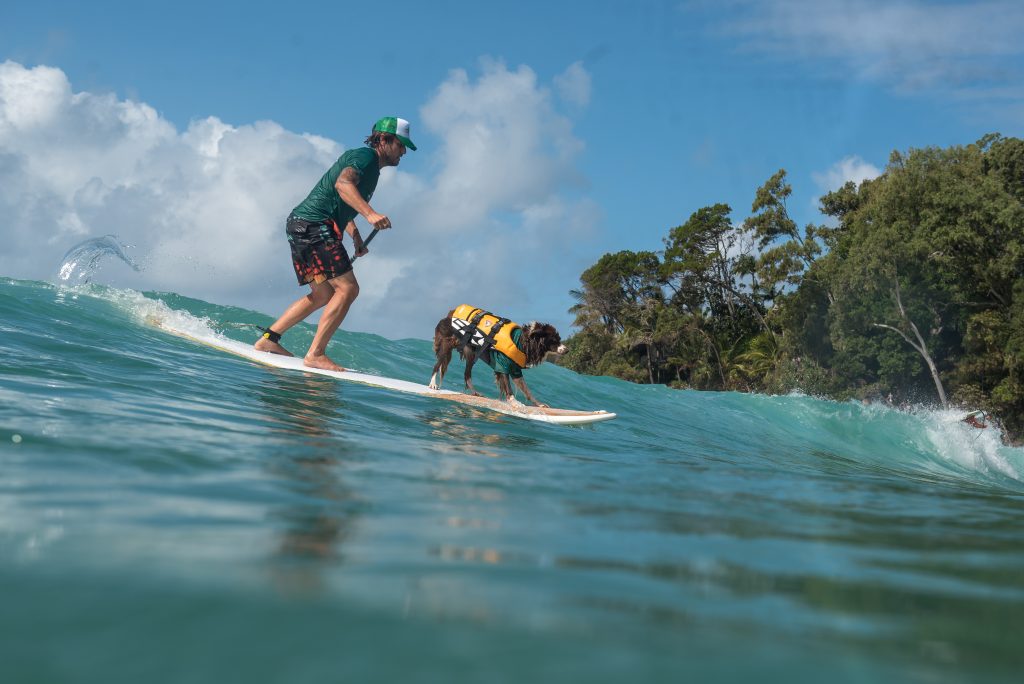 Anna and her human Zane.
Anna is an 8.5-year-old Border Collie who is flying the flag solo for her big sister Indie (retired) in 2021. Anna loves anything to do with water and chilling on the family's boat.
#teamannaSD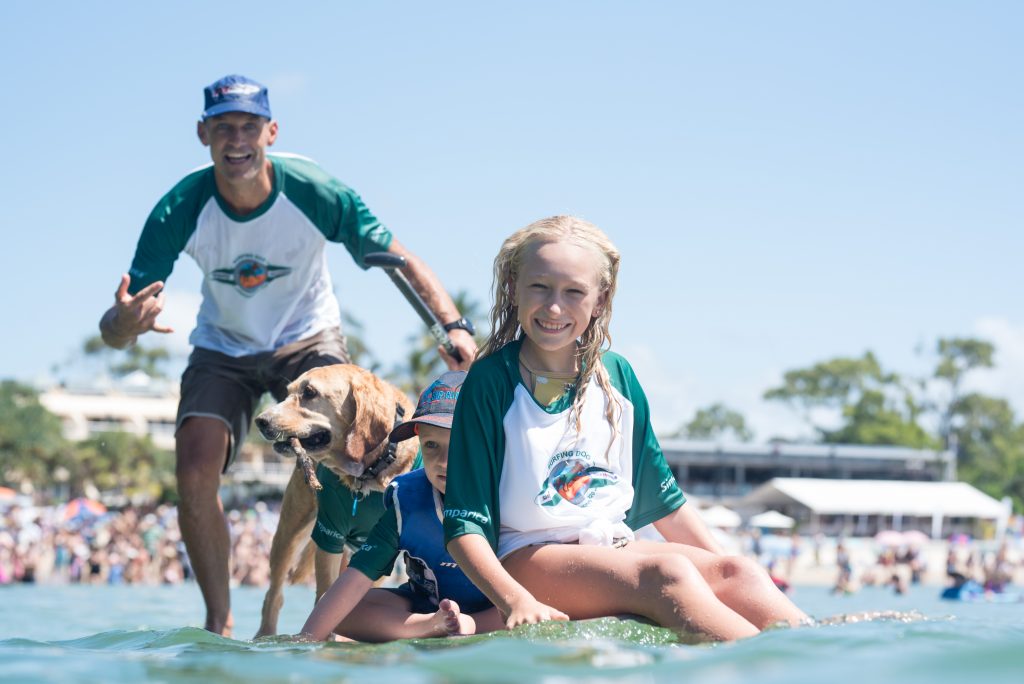 Hugsley and his human Paul.
Hugsley is a past champion of the VetShopAustralia dog surfing championships. His human, Paul fancies himself as a SUP master so perhaps an advantage going into the 2022 event. Hugsley's younger brother Huey (human) will join #teamhugsleySD in 2022.
#teamhugsleySD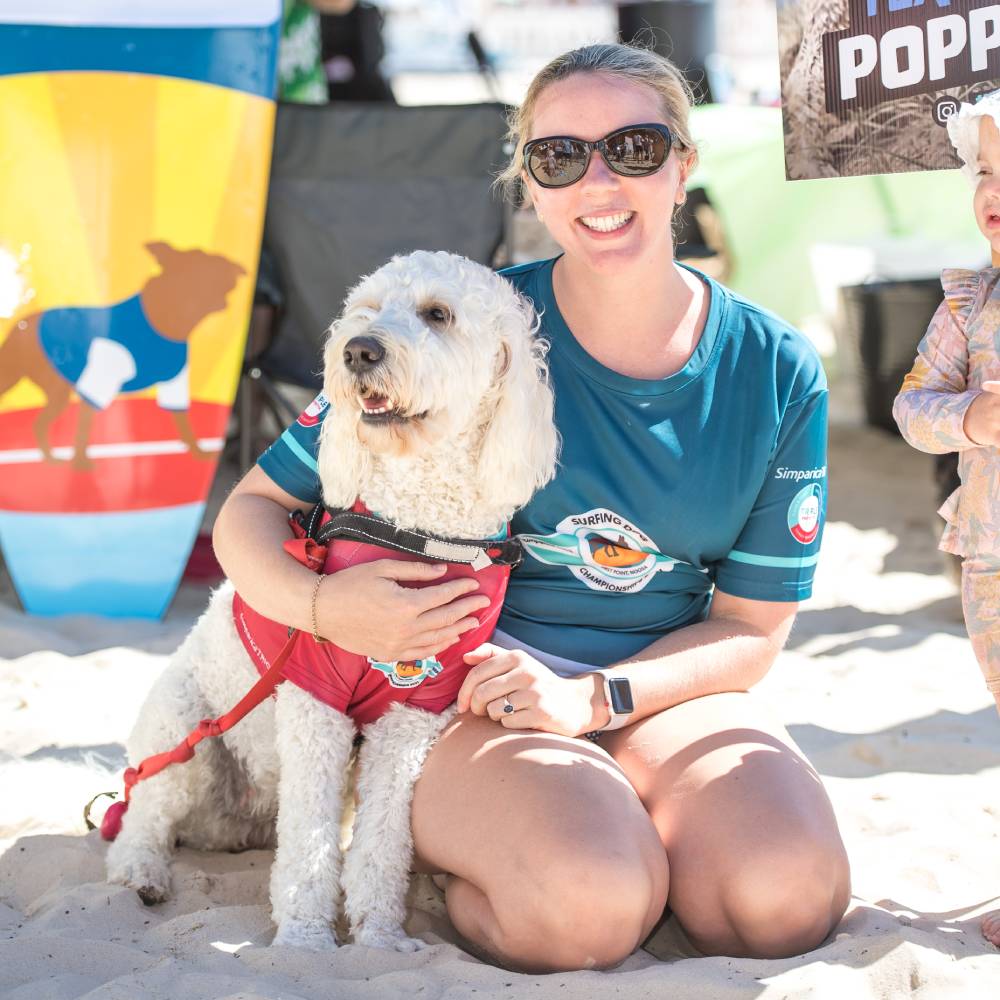 Poppy and her human Michele.
Poppy is a 3 year old Groodle (Golden Retriever X Poodle). She loves anything to do with water or a ball and her hidden talent is jumping around like a kangaroo.
#teampoppySD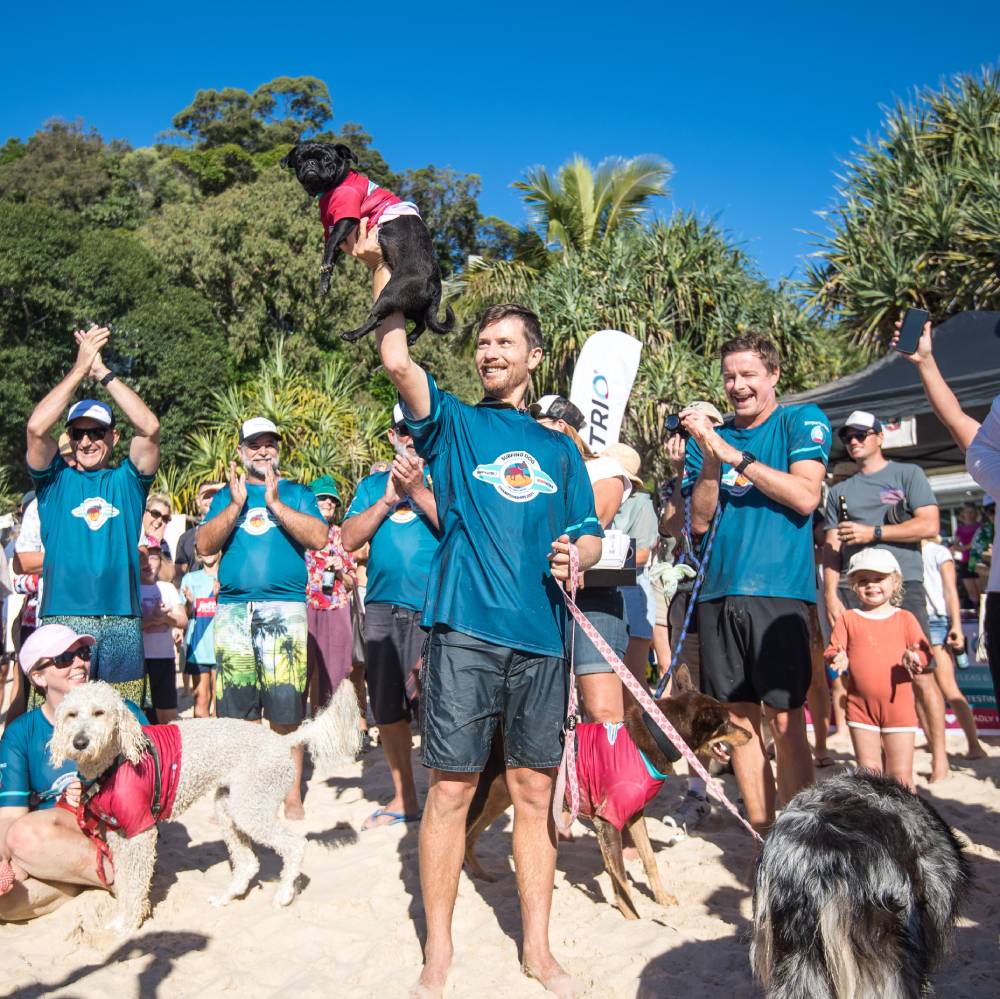 Pickles & Waffles with their human Dan.
Pug x Jack Russell (Jug's) pairing Pickles and Waffles have been in water since they were 8 weeks old!
Pickles won the best wave award in 2021 and went viral on Seven Sunrise when she nose-dived on live TV. Thankfully Pickles & Dan were ok and are back for the 2022 VetShopAustralia champs.
#teamPicklesWafflesSD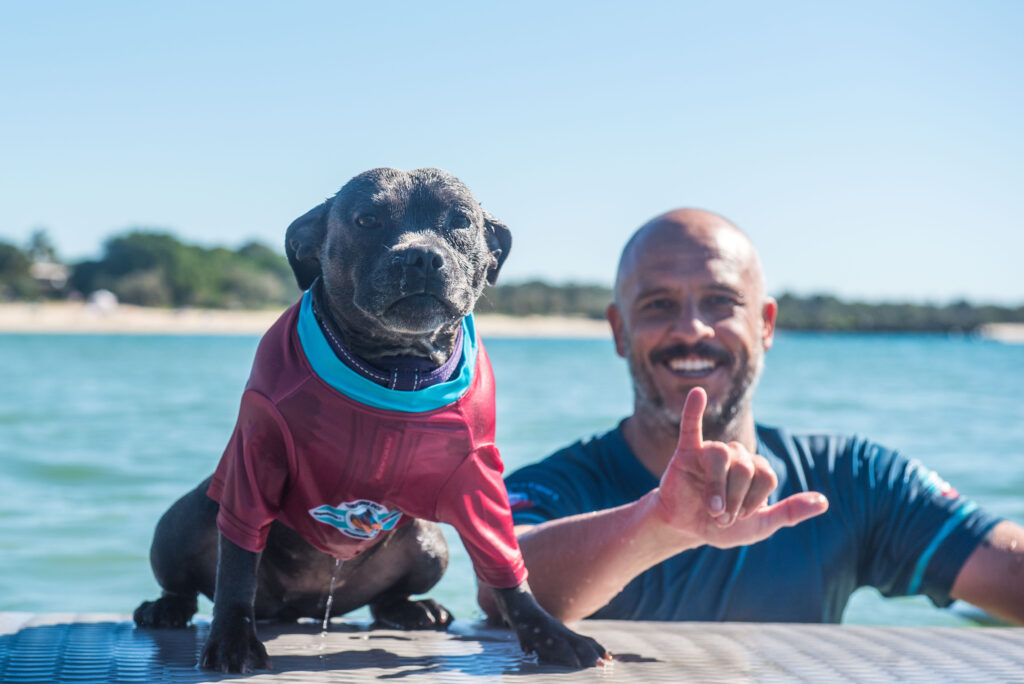 Bu and her human Dane.
Bu (short for malibu) is a 2 year old English staffy that has been surfing since she was 4 months old. Her human Dane is a champion surfer and sister Rio (human) will be on board in 2022.
#teamBuSD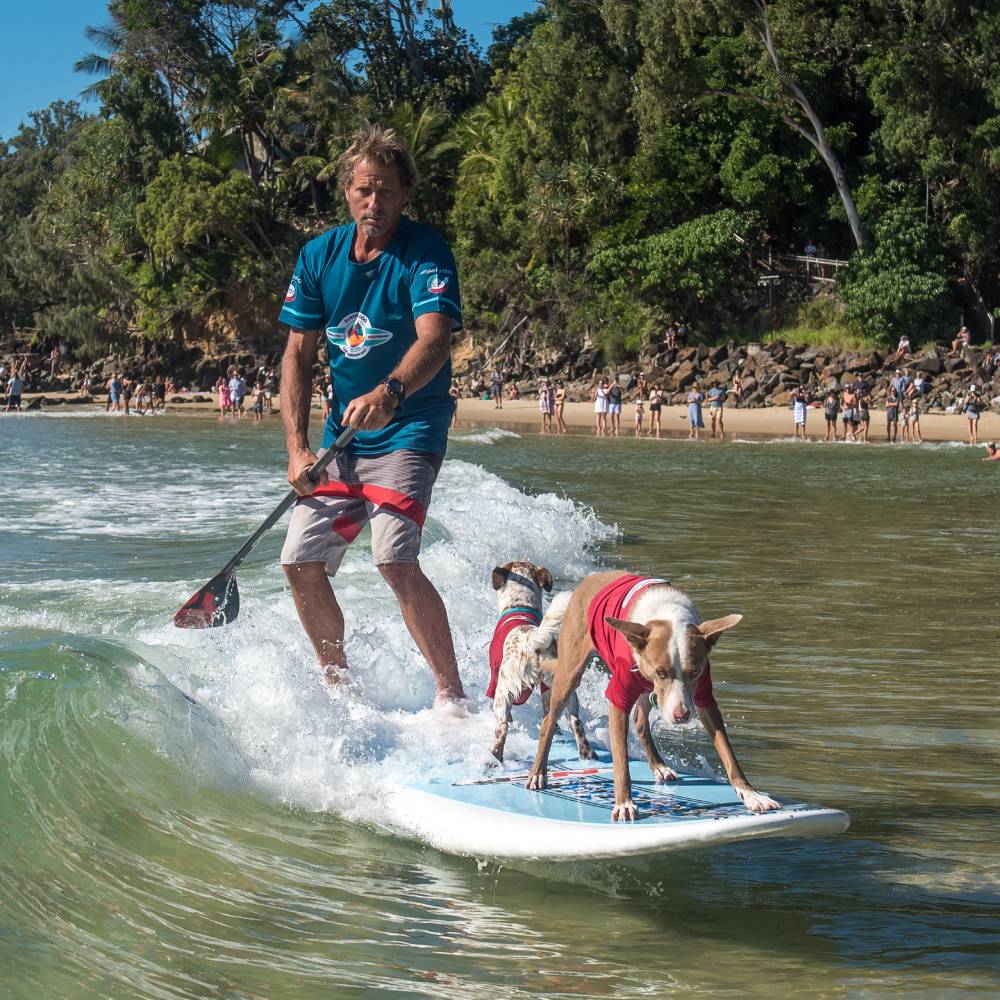 Rama and his human Chris.
Rama is the star of the show. He is an energetic Kelpie despite being 12 and loves to surf with his human Chris (a former tandem surfing champion). Rama and Chris offer dog surfing workshops all over Queensland and put on an amazing show for the adoring fans watching from shore.
#teamRamaSD
Spike and his human Rob.
Spike is a 14 year old Kelpie X Ridgeback that loves to stand up paddle board with his human Rob. Spike was adopted by Rob from 'Lost Dogs Home' in Melbourne. They drive up from Melbourne every year together to compete. Spike won the best wave award in 2018.
#teamspikeSD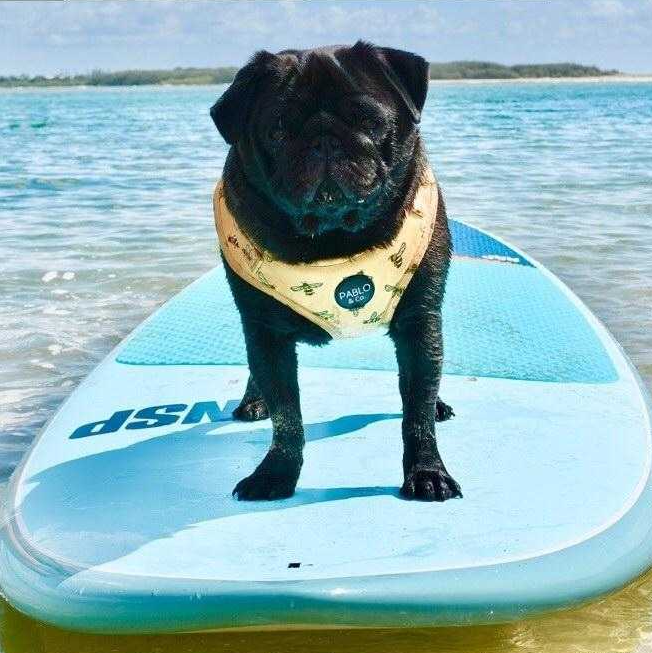 Freddy with his humans Opal & Lily.
Freddy is a 2-year-old male pug who has been trained by Jonesy of team Hugsley. Pauls daughter Opal and her friend Lily and will join Freddy to compete for the first time in the VetShopAustralia Surfing Dog Championships. We can't wait to see how they go.
#teamFreddySD
Check out this years VetShopAustralia Surfing Dogs Championships at First Point Noosa from 2:30pm on Saturday 5th March. It's going to be an amazing event full of thrills and spills.
Read more articles