2022 Honor Roll
It was an amazing Surfing Festival with our strong 368 competitors taking it up a notch in some very entertaining surfing.
With 6 of the 9 days competition held at First Point, competitors across 23 divisions made the most of the conditions.
Here is our 2022 finalists and division champions. Congratulations to all participants, see you next year!
Men's EcoEvoSurf Logger Pro:
*4 man final
Matt Cuddihy
Jayce Pioli
Matt Chojnacki
Bowie Pollard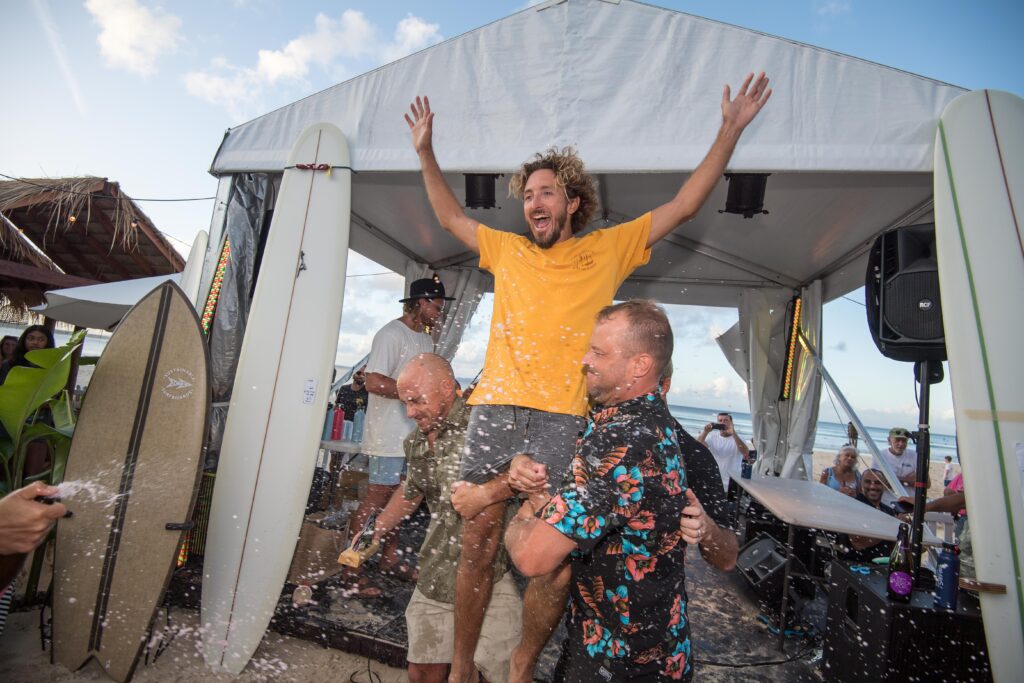 Men's Luxico HP Longboard:
Nic Brewer
Harry Maskell
Grant Ferguson
Landen Smales
Archy Bemrose
Luke Coleman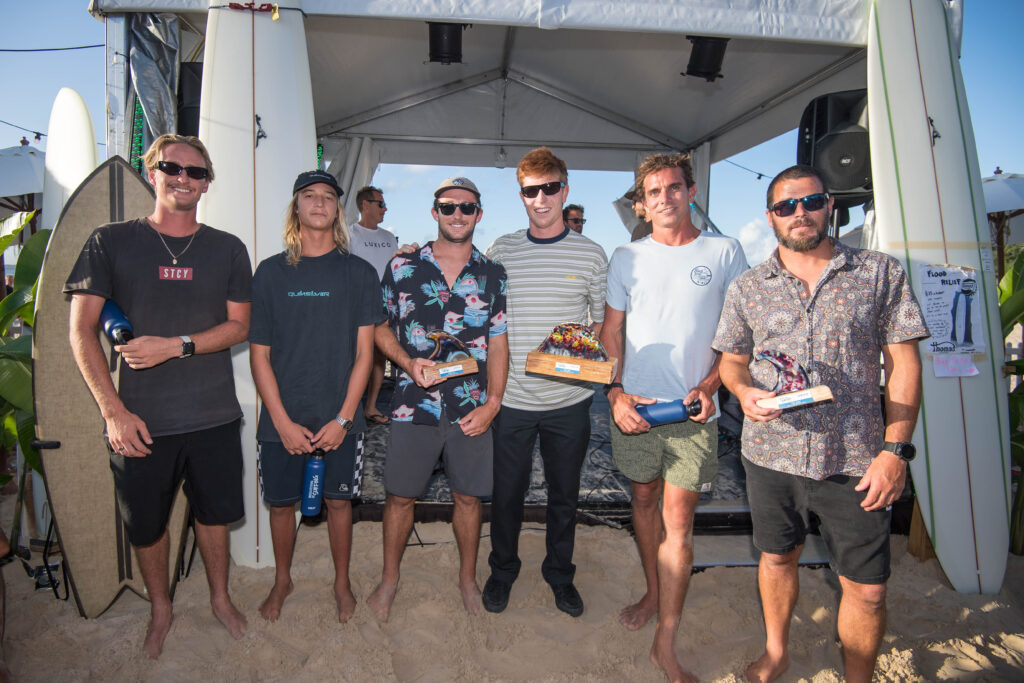 Men's Vissla Twin Fin Pro:
*4 man final
Jack Lewis
Luke Griffin
Tom Morat
Mitch Crews
Women's EcoEvoSurf Logger Pro:
Mason Schremmer
Charlotte Lethbridge
Kirra Molnar
Sierra Lerback
Emily Lethbridge
Lucy Small
Women's Luxico HP Longboard:
Bea Conroy
Kirra Molnar
Kathryn Hughes
Coco Cairns
Emma Perrier
Mia Francis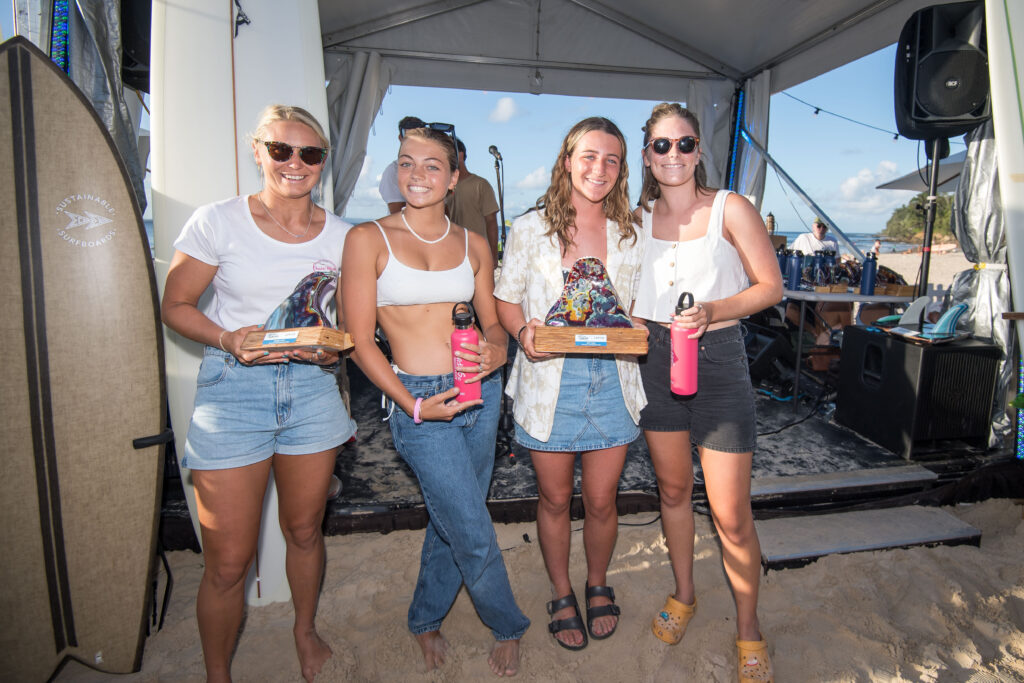 Women's Vissla Twin Fin Pro:
Coco Cairns
Lilliana Bowrey
Oli Taylor
Lucy Bowen
Mason Schremmer
Sierra Lerback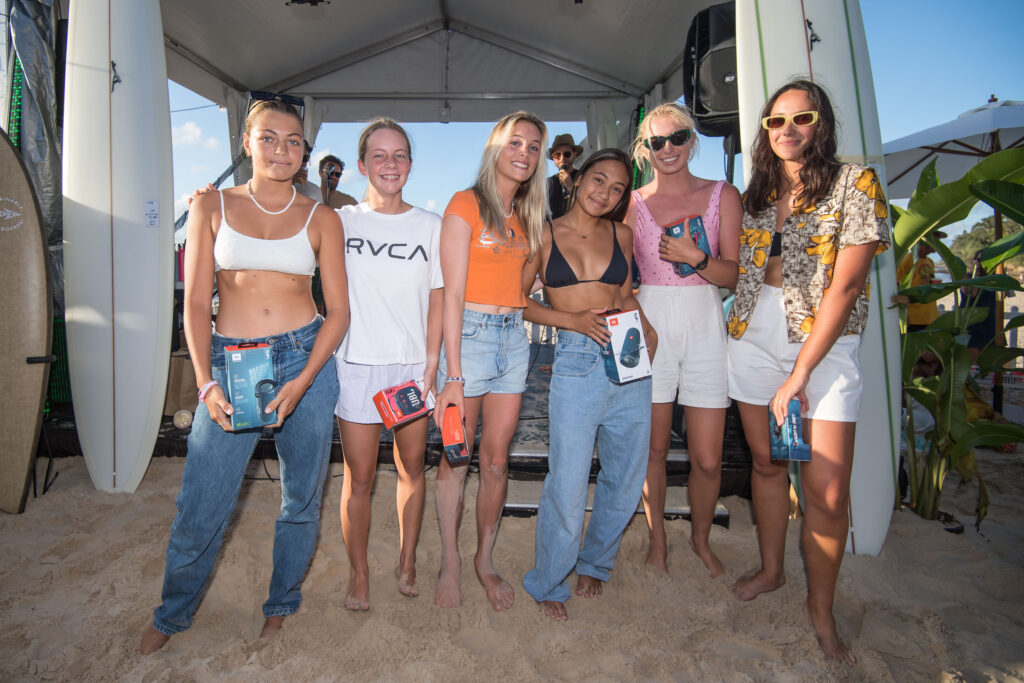 The Deus Old Mal:
Sierra Lerback
Harrison Roach
Byron Chadwick
Matt Chojnacki
Jared Mell
Jack Norton
Vissla Twin Fin Masters (O50's):
Owen Cavanagh
Luke Hutchison
John Green
Lee Shea
Rex De Vaney
Gregg Piercy
World Surfaris Family Challenge:
Glen & Jade Gower
Maurice & Damien Cole
Dane & Rio Wilson
Steve and James Smith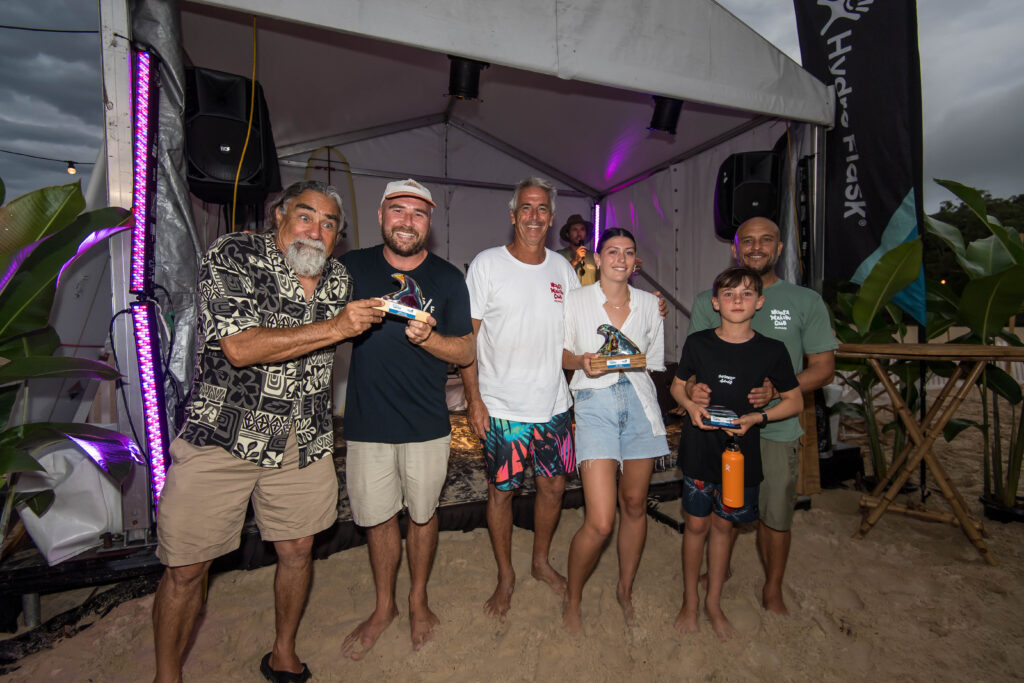 The SurfAid Team Challenge:
The Crew (Matt Chojnacki, Stuey Jeays, Ambrose McNeill & Jade Gower)
Wild Things (Myles Doughman, Dan Johnson, Kahu Andronicus, Kai Ellis Flint)
Thomas Surfboards (Mason Schremmer, Nic Brewer, Matt Cuddihy, Thomas Bexon)
Noosa Malibu Kids (TBC)
Deus Ex Machina (Zye Norris, Sierra Lerback, Jared Mell, Tom Morat)
Ray White Noosa River (Jai Lee, Nic Langley, Daniel Worthinton, Ryder Worthington)
Men's GemLife O70's:
Steve O'Donnell
Daniel Bond
Bruce Channon
Earle Page
Glenn Martin
Gordon Fuzz
Men's GemLife O60's:
Albie Curtis
Mike Pimm
Rod Dale
Michael Corcoran
Scotto Ford
Garry Farrell
Men's GemLife O50's:
Glen Gower
Takenori Higashimoto
JP Willis
Evan Goode
Ossie Arikan
Owen Cavanagh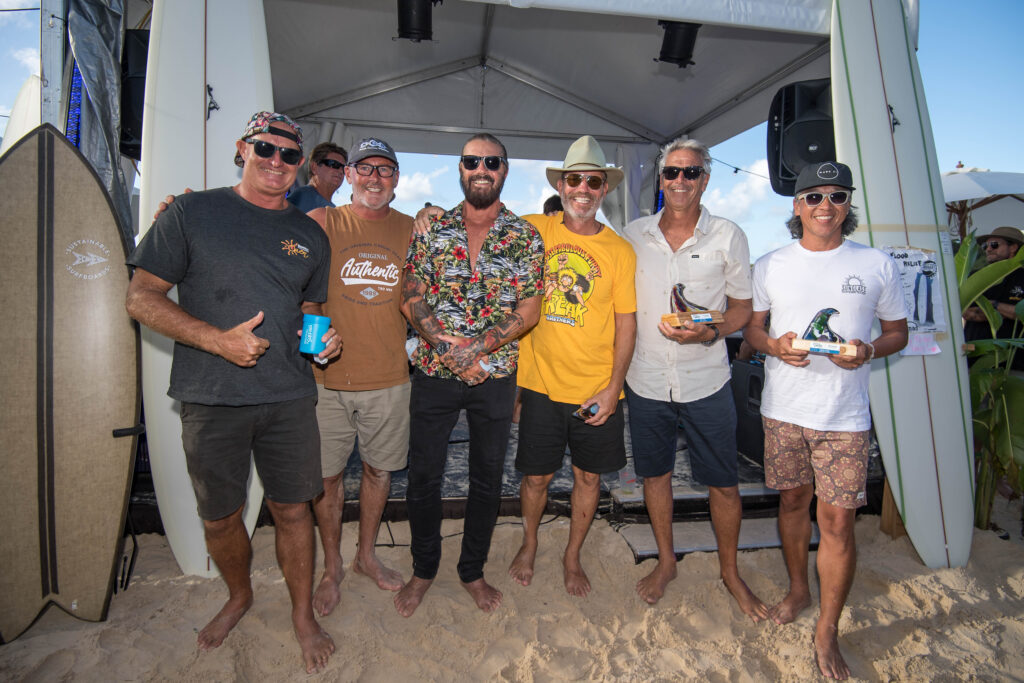 Women's GemLife O35's:
Tia Deighton
Nahyung Lee
Jocelyn Yee
Honey Bec
Juliana Scopel
Tati Guedes
Women's GemLife O60's:
Peppie Simpson
Kate Dwyer
Denise Reppenhagen
Donna Ryder
Rosie Sinkora
Men's GemLife O65's:
Greg Moir
Mike Pimm
Albie Curtis
John Murray
Rick Espiner
Peter Chapman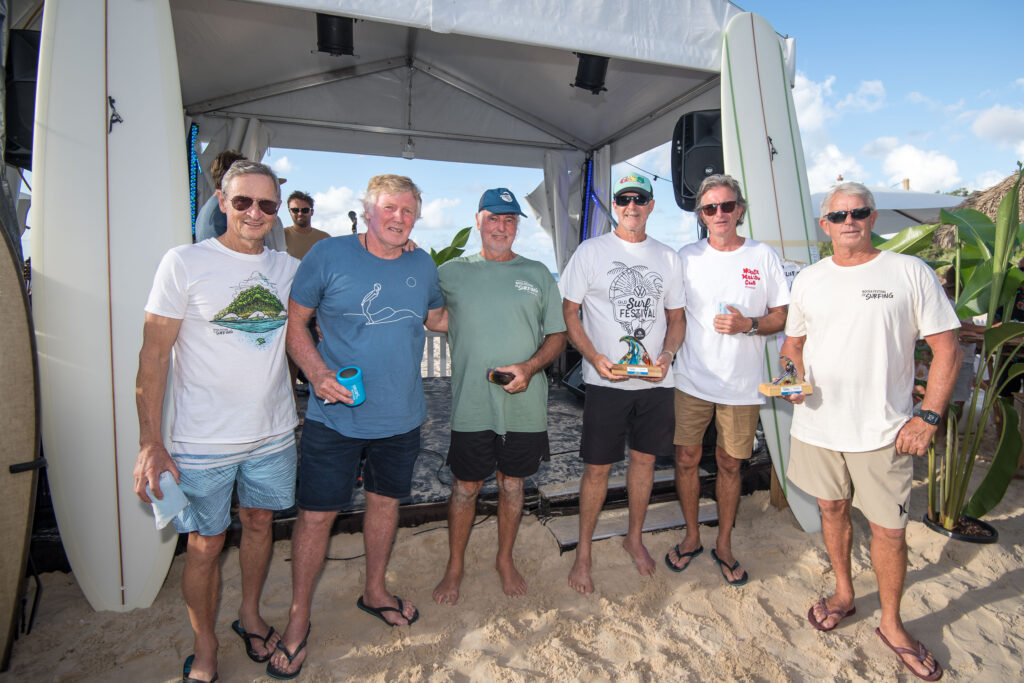 Men's GemLife O55's:
Hayden Swan
Glen Gower
JP Willis
Reid Johnson
Mitchell English
Greggory Piercy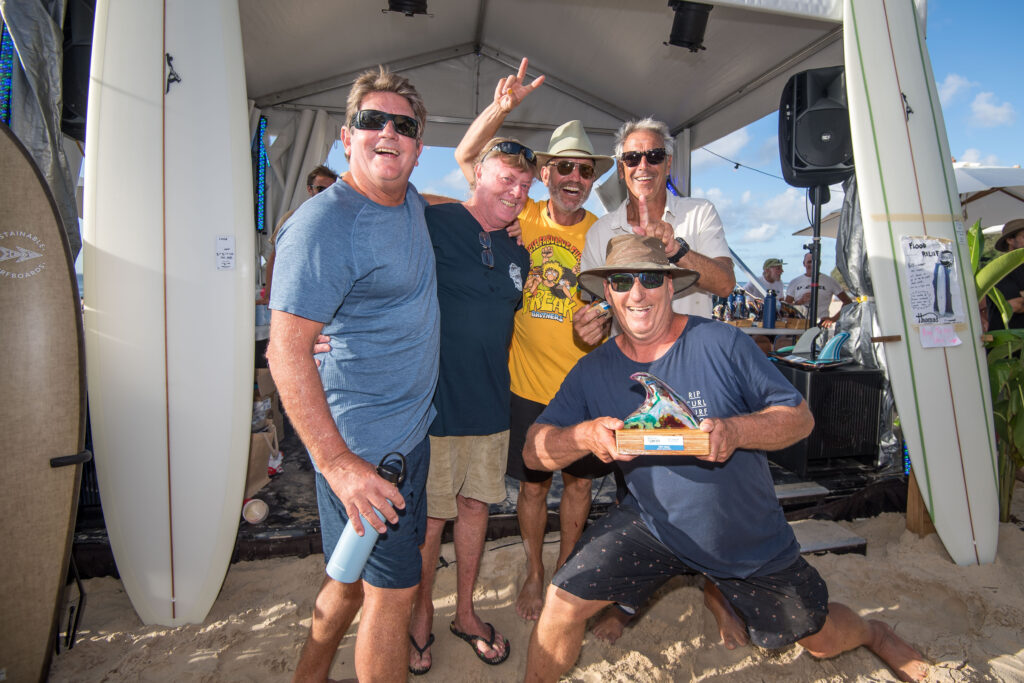 Men's GemLife O40's:
Josh Constable
Grant Ferguson
Brett Meliner
Steve Nangard
Johnny Demos
Glenn Currie
Women's GemLife O50's:
Kate Dwyer
Kate Perry
Peppie Simpson
Debbie Allan
Pip Thrum
Leissa Halifax
Kennards Hire Open SUP Longboard:
Paul Jones
Kaelan Lockhart
Craig Liddicoat
Kennards Hire O60's SUP Longboard:
Danny Sheard
Ian Borland
Robert Lorenzon
Greg Poultney
URBNSURF Junior Boys U18:
Kaiden Smales
Landen Smales
Jude Bell
Sam Williams
Rory McIntyre
Caelan Pitkeathly
URBNSURF Junior Girls U18:
Jasmin Howarth
Chelsea Tingle
Mia Waite
Lucy Bowen
Layla Deighton
Nyjah Duazo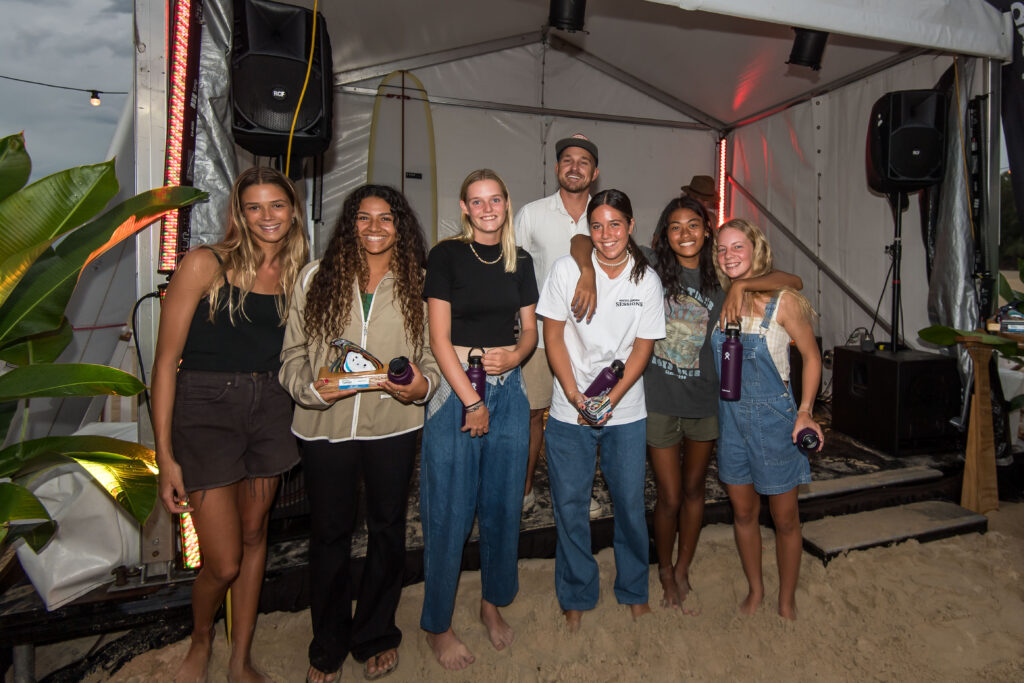 URBNSURF Junior Boys U15:
Landen Smales
Lennix Currie
Ryder Worthington
Spencer Dye
Rory McIntyre
Cooper Kelaher
URBNSURF Junior Girls U15:
Lily Nolan
Mia Waite
Nyjah Duazo
Larita Monroe
Oli Taylor
Ramona Haddrell
A huge thank you to all of our division sponsors:
Logger Pro – EcoEvoSurf
HP Longboard – Luxico
Twin Fin – Vissla
Old Mal – Deus
Juniors – URBNSURF
Senior Divisions – GemLife
SUP divisions – Kennards Hire Noosaville
Family Challenge – World Surfaris
Team Challenge – SurfAid
We would also like to thank the amazing Owen Cavanagh for his trophies this year. These were completely upcycled from left over resin from Andy Warhurst and timber off-cuts from Owen's gallery in Coolum Beach.
Read more articles