Performance Breathing w/Rich Burrows
"Whether you are an athlete, business professional, tactical operator or busy parent, your success ultimately depends on your ability to generate and use energy at the critical moment; both of which are impossible without control of our critical life force – OXYGEN."
CONTROL YOUR BREATH – CONTROL YOUR WORLD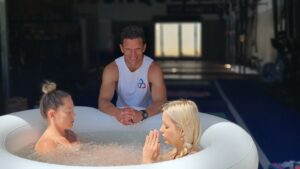 Performance Breathing Australia Director Rich Burrows will be offering a one time only Breath and Icebath experience on Noosa Main Beach during the 2022 Noosa Festival of Surfing.
As an elite performance coach, Rich centres his approach on the mastery of breath. The foundations provided by sound breathing mechanics, efficient and effective use of oxygen and the ability to control the automatic responses to pressure, stress and fear can propel performance to completely new levels. His clients include Olympic Athletes, National and World Champions, as well as Senior Executives and Technology Entrepreneurs.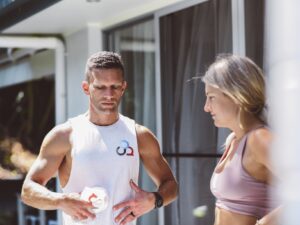 WORKSHOP DETAILS;
Personally led by Rich Burrows, a certified Oxygen Advantage ® instructor and a certified XPT Life ® coach / official affiliate.
A deeply experienced-based introduction to the three pillars of performance breathing – the FUNCTIONAL, MENTAL and BIOPHYSICAL – in the heart of one of Australia's most spectacular and iconic beach locations.
Participants will experience;
A unique and diverse guided exploratory breathing session. This component will incorporate methods from a number of ancient traditions and modern programs – distilling key principles that can be applied to achieving optimal performance – "Methods may be many but principles are few".
The opportunity to experience profound physiological adaptations that govern the body's ability to both generate and utilise energy.  Exposure to a variety of apnea (breath holding) exercises specifically designed to boost aerobic performance in a safe and controlled manner.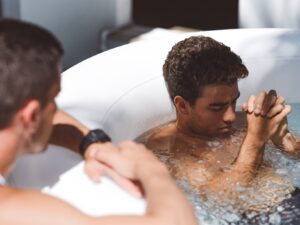 Exposure to the most raw challenge to the autonomic nervous system and our mental and emotional state – 3-5 minutes immersed in freezing cold water.  Here participants will discover how take command of the automatic responses governing stress, anxiety and panic and use the breath to achieve the most happy, strong and healthy version of themselves.
Sat, 12 March 2022 7:00 am - 9:00 am
75 Hastings St, Noosa Heads QLD 4567, Australia