Vonu Pure Lager proudly presents the 2019 Noosa Festival of Surfing
With a name that is rapidly becoming synonymous with the longboarding and alternative surf community, Vonu Export has continued its support of the culture becoming the Noosa Festival of Surfing's 2019 presenting sponsor.
Naturally brewed in the Fijian Islands, Vonu transforms Fijian water into an easy drinking, ultra-low carb, refreshing lager.Vonu's brand and style evoke warm sunshine, golden beaches and crystal-clear oceans – a perfect assimilation with Noosa's idyllic World Surf Reserve and picturesque point breaks.
Already aligned with numerous brands and events, including Thomas Surfboards, Billabong, Indosole and the Burleigh Heads Single Fin Festival, it seemed only natural that Vonu should unite with the Noosa Festival of Surfing, itself such a renowned and iconic showcase of world longboarding.
"Vonu is stoked to support the Noosa Surfing Festival 2019," said Senior Brand Manager Blake Kramer. "Our brand carries the Vonu Dina, Fijian for green turtle, as its emblem. We embrace the majestic creature's journey through life on land and sea, of which surfing is huge part."
Vonu's support for surfing goes beyond the contest arena; it hosts renowned surfers on journeys to some of the world's finest surf destinations including the Fijian archipelago. Check their latest adventure here: https://www.vonubeer.com/portfolio/back-where-we-belong-vonus-feature-escapade-into-the-fijian-archipelago-2018/
Already connecting with the community, Kramer says Noosa locals frequently participate in these international surfing sojourns."A number of our Vonu Adventures have included friends from Noosa – Harrison Roach, Ben Osborne and Woody Gooch to name a few. "We are glad to be involved with such a solid surfing community and looking forward to partaking in such an iconic event."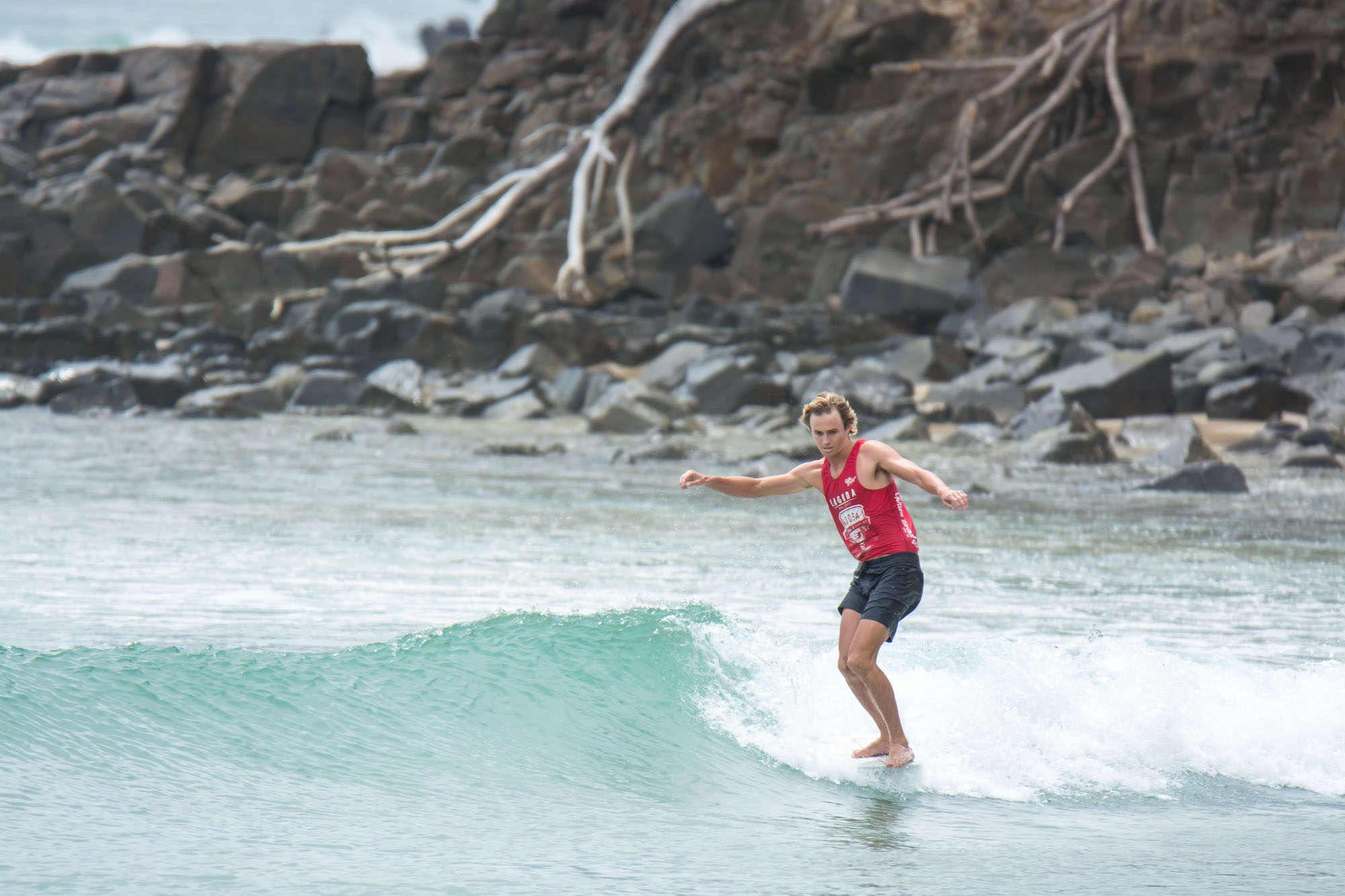 The partnership will see Vonu available at the annual beach bar. Truly the best seat in town, the Vonu Beach Bar will offer festival goers and locals the perfect spot to enjoy a cold, refreshing Vonu on the shores of Laguna Bay, overlooking the world-class action taking place at First Point.
Festival director John Finlay was delighted to welcome Vonu to the fold. "We were searching for a major sponsor that truly encapsulates the stoke and vibe of the iconic Noosa Festival. In Vonu, we have found the perfect partner and we are delighted to welcome the brand on board as the 2019 presenting sponsor of the Noosa Festival of Surfing."
Read more articles