Solbar all that's missing is 'U'
The ever-popular Beach Bar will be returning to the sands of Noosa's Main Beach in 2022, with a host of live entertainment, activities, and events.
Presented once more by Solbar, the much-loved pop-up venue will take on a beach club vibe next year, providing a relaxing location to while away the summer afternoons and wind down after a day in the surf.
Not to be mistaken with the popular Ocean Street venue in Maroochydore, The Noosa Solbar takes all their industry experience and connections onto the shores of Noosa main beach to create a really fun and entertaining venue in Noosa during the Surfing Festival.
Featuring again on the bar in 2022 is the fine local brews of Heads of Noosa and Blackflag Brewing. The beer lovers can also enjoy a new partner this year with multi-award winning brewery based out of Caloundra, Moffat Beach Brewing Co. Plus, the gin drinkers and rum lovers can enjoy Sunshine & Son's pouring delicious staples like a flavoured G&T or a delicious dark and stormy.
The Noosa Solbar, as it has been officially titled, will also be pouring locally-crafted Diablo ginger beer. Hugely popular in 2021, this refreshing alternative to beer is not one for the kids, but an alcoholic beverage with a crisp ginger bite.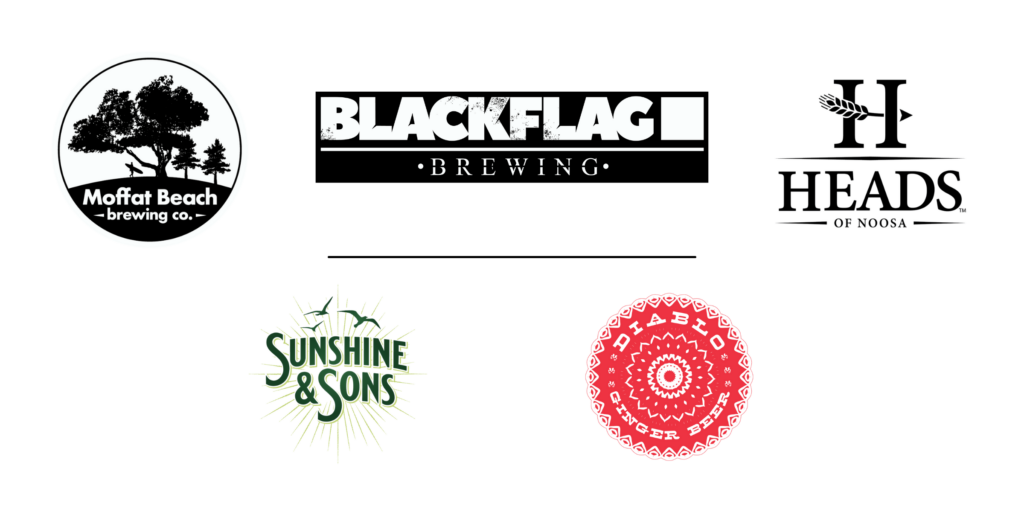 The creator of Diablo and part owner of Solbar Group, Dimitris Limnatitis, is excited to produce another outstanding beach bar vibe that gives patrons a front row seat to gaze out across the spectacular vista of Noosa's Laguna Bay, taking in the sweeping panorama from First Point and the further bays all the way to Noosa Rivermouth and Double Island Point beyond.
But the Noosa Solbar isn't simply an event venue. Welcoming locals and visitors alike, Dimi and his team will be crafting a destination of chilled vibes, camaraderie, and stoke for all-comers, whether ardent surfers or land-lubbers. Good days, even better nights, all week long, and everyone's welcome.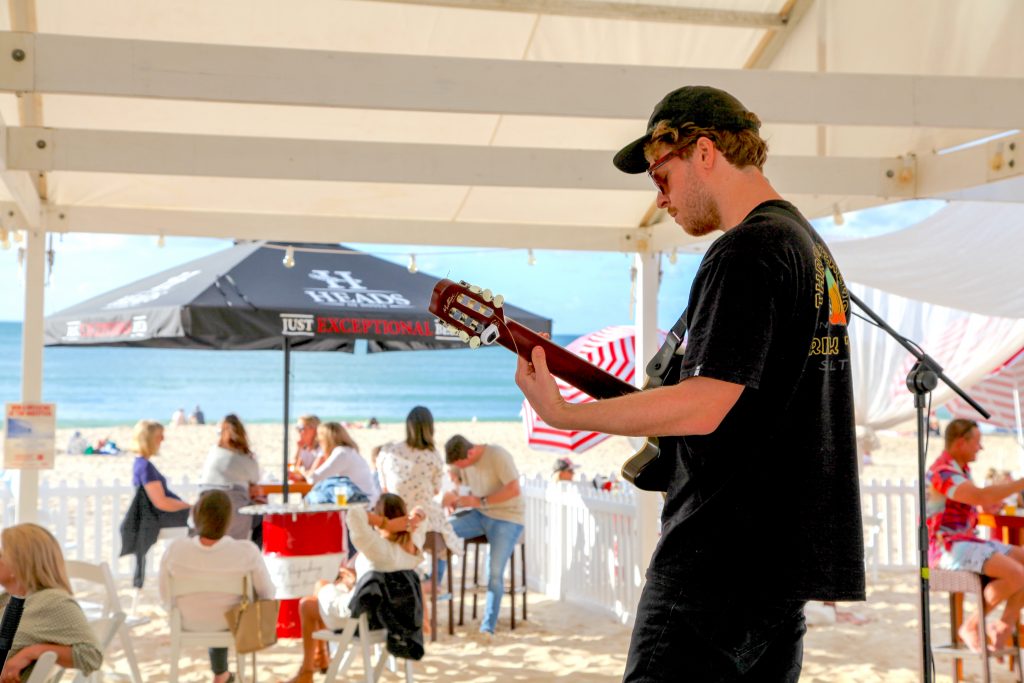 "A diverse range of entertainment is already secured, with much more in the pipeline, and we will be announcing music, events, and activations taking place throughout the festival over the coming weeks", said entertainment manager Melissa O'Bryan. This year saw a hugely-successful week of oceanside entertainment courtesy of the Solbar team and we are certain that the crew will be raising the bar in 2022.
Not only will the Noosa Solbar be the best location of the week, but it will also host the festival's opening ceremony, traditional Kabi Kabi Welcome to Country, and the culmination of a week of stoke, the final presentations, and afterparty.
Festival director, Josh Allen, is thrilled to welcome Solbar back to the festival:
"They [the Solbar team] did such an outstanding job at this year's festival, both behind the bar and in organising some outstanding entertainment. I know Dimi and his crew continually strive for perfection, and 2022's Noosa Solbar is guaranteed to be a reflection of that.
"I can't wait to enjoy a beer with them – and all of our local, national, and international guests – in March."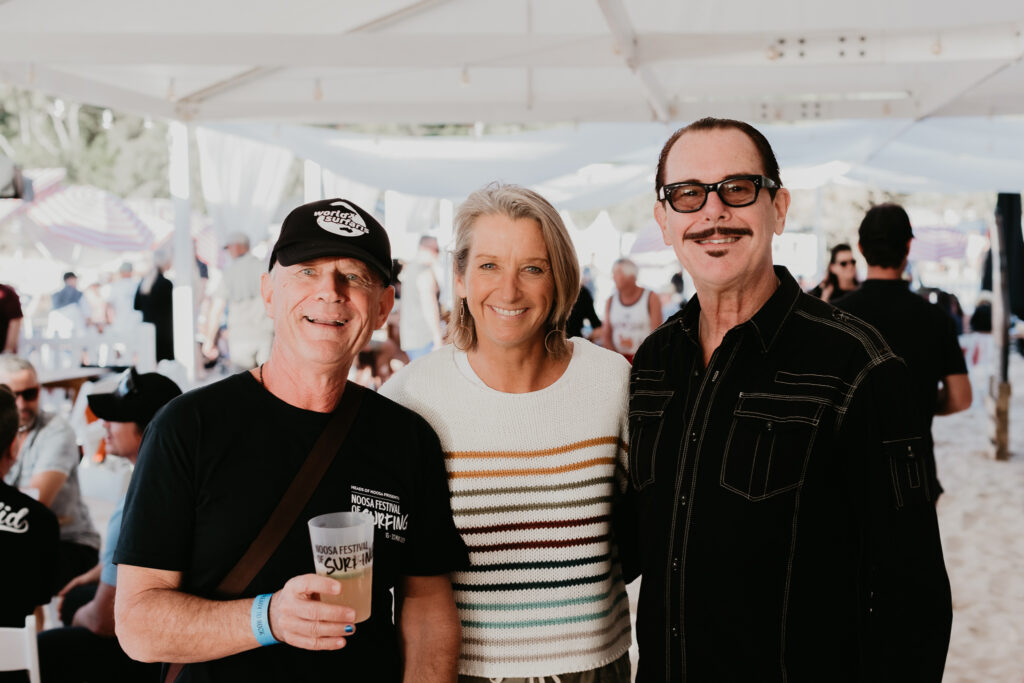 The Noosa Solbar will be open daily to everyone across the duration of the 2022 Noosa Festival of Surfing, with musical acts, events and presentations occurring throughout the week.
Discover more and keep up to date with further announcements at www.noosafestivalofsurfing.com
Read more articles