The Cash Back App Womens 35 – 50
With the 35 & Over division of former years becoming far too diverse in age range, we have split it in half in 2019, bringing this, the inaugural Women's 35-50 division.
Competitors:
Kristy Quirk
Susan Nancarrow
Eglantine Balland
noriko fukasawa
Juliana Scopel
Shannon Thomas
Final Sun 3rd March, 3:00pm - 3:30pm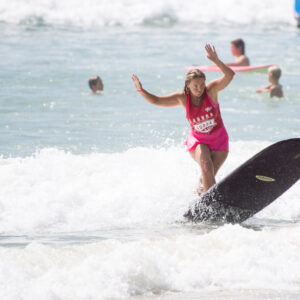 One to Watch
Kristy Quirk
Kristy has been a non-stop bright star at the Vonu Noosa Festival of Surfing, and we're expecting no less in the inaugural Women's 35-50 Division. Defending champion of the 35 & Over, Kristy is out to prove a point, and we have no doubt she will, with the same big smile she always wears!
Back to all Events