Vissla Twin Fin
The Vissla Twin Fin is the personal project of Event Organiser, Josh Allen and Contest Director Tully St John.
With a field of amazing surfers (Men & Women) the inaugural Noosa Twin Fin was a great success bringing shortboarding back to the Noosa Festival of Surfing for the first time in a long time.
In 2022, creative and innovative lifestyle brand, Vissla will partner with the Festival to bring this event new life.
If waves at First Point are not contestable, the twin fin will be moved to a nearby beach break. But for the most part, fingers, toes and everything else is crossed to see the twinnies take on pumping First Point with the likes of Harry Bryant, Josh Kerr, Matt Wilkinson, Chippa Wilson and more stars showing us what can be done on these fine pieces of machinery.
March 11-13, 2022.
Twin Fin - Heats Friday 11th March
Twin Fin - Finals Sunday 13th March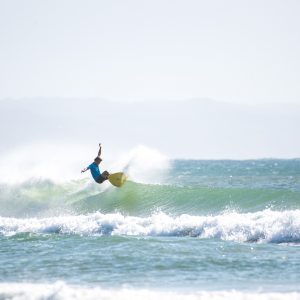 One to Watch
Harry Bryant
Harry Bryant is the truest of Noosa locals, having grown up surfing the points and the Sunshine beach stretch his entire life. Sporting one of the best bowl cut's in the game, Harry is the quintessential Aussie larrikin surfer that has seen him rise to stardom as a regular for the Vans team and regular appearances with Stab Magazine. But don't let his sense of humour lure you into a false sense of security. Harry is an amazing competitive surfer and his talents were clear to see in the inaugural Noosa twinny in May 2021 where he was absolutely flaring on his way to the highest round 1 scores of any surfer. His style is fast, technical and uncompromising, with equally as much confidence in the air as in a barrel. Check him out in the Vissla twin fin, March 2022.
Back to all Events