Vissla Twin Fin
The Vissla Twin Fin is the personal project of Event Organiser, Josh Allen and Contest Director Tully St John.
With a field of amazing surfers (Men & Women) the inaugural Noosa Twin Fin was a great success bringing short boarding back to the Noosa Festival of Surfing for the first time in a long time.
In 2022, creative and innovative lifestyle brand, Vissla will partner with the Festival to bring this event new life.
If waves at First Point are not contestable, the twin fin will be moved to a nearby beach break. But for the most part, fingers, toes, and everything else is crossed to see the twinnies take on pumping First Point.
In addition to the Twin Fin Pro this year. We have created a women's division and a Masters (O50's) division.
The Masters will compete on Friday 11th and Sunday 13th March. While the ladies will jump straight into their final on Sunday 13th March.
Check the draw for details.
2022 Competitors (Twin Fin Pro)
Mitch Crews
Dean Brady
Hayden Cervi
Harrison Roach
Ryan Campbell
Jack Lewis
Tom Morat
Nathan Webster
Bowie Pollard
Zye Norris
Mitchell Peterson
Landen Smales
Joe Schwarz
Ashton Pignat
Nic Jones
Cruze Ryan
Luke Griffin
Andrew Doyle
Byron Massie
William Peterson
Jared Mell
Jack Porter
Joel Fitzgerald
Gareth Jenkins
Adam Baldwin
Tynan Curry
Twin Fin Masters:
Luke Egan
Owen Cavanagh
Luke Hutchison
Rex De Vaney
Lee Shea
John Green
Evan Goode
Craig Claridge
Jeff Grasby
Twin Fin Womens:
Lilliana Bowrey
Coco Cairns
Mason Schremmer
Sierra Lerback
Lucy Bowen
Oli Taylor
Twin Fin Pro - R1 & R2 Friday 11th March
Twin Fin - QF & SF Saturday 12th March
Twin Fin Pro - Final Sunday 13th March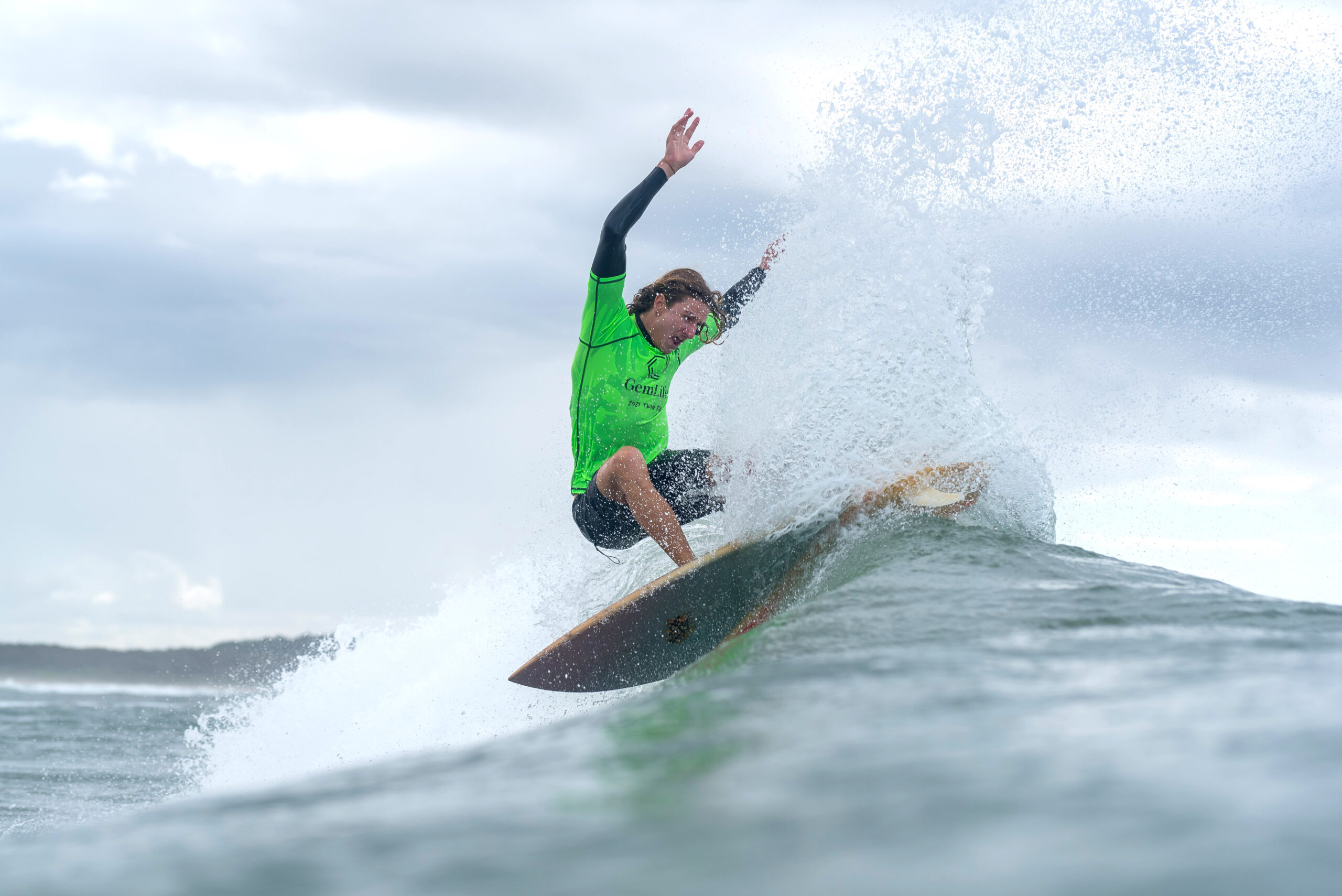 One to Watch
Hayden Cervi
Hayden Cervi is a Sunny Coast born and bred goofy shredder who has grown up on his backhand surfing the many right hand point breaks of the Sunshine & Gold Coasts. The tall lankey goofy, finished a respectable 5th last year after blowing away most of his competition in the early rounds. If Hayden is going to win the Twinny this year, it's going to take some consistency from the early rounds all the way through to the final!
Back to all Events