The Various Artists Old Mal
The Various Artists Old Mal is back again for 2021.
Boards crafted before and including 1968 are eligible to contest one of the most popular events of the Noosa Festival of Surfing.
Competitors:
Harrison Roach
Frederick Stovin-Bradford
Matt Cuddihy
Tom Payne
Jude Bell
Blaise Burmeister
Dylan Macleod
Brendan Wright
Lennox Cray-Currie
Matt Chojnacki
Jady Smith
Alex Bulpitt
Bowie Pollard
Sierra Lerback
Lachie Meakes
Jack Norton
Thomas Bexon
Aaron Daniel
Tim Renouf
Michael O'Rafferty
Ryan Cafferkey
Riley Thomson
Dylan McLeod
Zye Norris
Old Mal - Heats Thursday 20th May TBA
Old Mal - Semi Finals Friday 21st May TBA
Old Mal - FINAL Sunday 23rd May TBA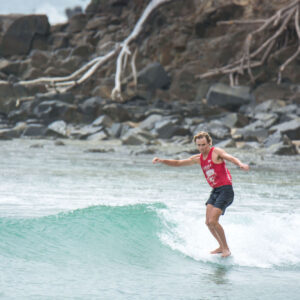 One to Watch
Harrison Roach
Harrison was the winner of the 2020 Old Mal division and will be looking at going back to back this year. Skillful on any surfboard from hybrid shortboards to logs from the 60's! He is the one to watch not only in this division but all the others he enters year in year out.
Back to all Events