Noosa World Surf Reserve presents the Surf Film Archive
The Surf Film Archive
The Surf Film Archive is an exciting project led by Jolyon Hoff and Hamish Ludbrook.
For the last 12 months, we've been uncovering Australia's lost surf films in order to build an Australian and New Zealand Surf Film Archive. These images represent an important part of our cultural history, and we want to preserve and share them with the whole community.
Surf Films from the 60's and 70's are degrading and fading into extinction. As surfers it is our job to preserve this history and bring them back to life.
Using a specialized 4K scanner, Jolyon & Hamish have set out to save surf films that have drifted through time. Some of it never before seen footage before. This is Noosa's chance to showcase what they've found as well as explain how the process is completed.
In collaboration with the Noosa World Surfing Reserve, The Surf Film Archive will host its event at the amazing Noosa Surf Museum.
+ MEET THE CAST AND CREW OF BARONS
Based on the true stories behind the beginnings of the Australian surf industry in the 1970s, this exciting ABC drama series premieres in April, and the cast and crew will be at the Noosa Surf Museum for the official launch on Thursday 10 March. Come and hang out with the cast, directors and producers who brought this amazing story to life in an eight-part series, and see and hear how it was made.
Trailer:
We hope you can be a part of history and join us for this very special one-off event. Thursday 10th March. 6 pm sharp!
Thank you to our major sponsors supporting this event: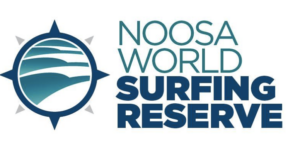 Thu, 10 March 2022 6:00 pm - 9:00 pm
noosa surf museum