EcoEvoSurf Logger (Men)
The Eco Evo Surf, Mens Logger Pro is a fiercely contested but classy spectacle of surfing competition at the Noosa Festival of Surfing every year.
2022 will be a repeat of a long list of talented surfers in both the Mens and Women's events.
On the Men's side, it's hard to go past Matt Chojnaki looking for his third consecutive Logger Pro victory in as many years. But looking to knock him off that perch are super talented and amazing to watch superstar local trio Matt Cuddihy, Zye Norris and Harrison Roach.
Throw in surfers like Ben Considine (Men's Longboard Open winner), Bowie Pollard and Tom Payne, you've got a stacked field who we can't wait to see battling it out.
2022 Competitors:
Harrison Roach
Matt Chojnacki
Ben Considine
Matt Cuddihy
Bowie Pollard
Clinton Guest
Zye Norris
Tom Payne
Nic Jones
Jayce Pioli
Jack Norton
Jared Mell
Dane Wilson
Nic Brewer
Matthew Kay
Dylan McLeod
Lachie Meakes
Alex Bullpitt
Jackson Winter
Tom Morat
Riley Thomson
Ambrose McNeill
Kahu Andronicus
Myles Doughman
Zac Brewer
Luke Coleman
Daniel Johnson
Kai Annetts
Landen Smales
Dallas Rogers
Jordie Brown
Blair McDonald
Hunter Johnston
Kaiden Smales
Gianni Claverie
Dakota Dau Paull
Harry Maskell
Ben Jones
Fraser Biden
Kody Haddow
Matt Delahunty
Joseph Harding
Sam Lopert
Lachie Feeley
Brock Favorito
Jayben Poy
Mitchell Conwell
Stuart Jeays
Dave Seymour
Mark Sauvage
Theodore Coates
Tristan Hamson
Jack Roberts
Fyoung Won Lee
Ellis Barron
Harrison Stewart
Caelen Pitkeathley
Byron Chadwick
Lachlan Cubis
Blaise Burmeister
Jason Pettet
Kristian Russell
Kai Caligari
Jesse Molo
Juan Crevasse Yee
Dillon Virag
Andrew James
Sean ODoherty
Kevin Annetts
Joel Herbert
Luca Englaro Sanchez
Steeve Nangard
Mens Logger Pro - R1 & R2 Thursday 10th March
Mens Logger Pro - R3 & QF Saturday 12th March
Mens Logger Pro - Semi Finals & Final Sunday 13th March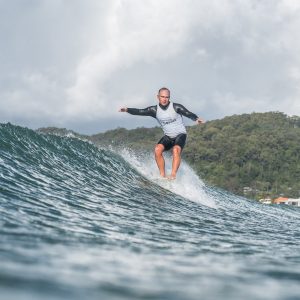 One to Watch
Matt "Chonno" Chojnacki
Defending 2020 & 2021 Logger Pro Champion, Matt "Chonno" Chojnacki has his sights set on the difficult three-peat! This guy has style for days and often makes competitive surfing look like he's just out for a cruise with his mates. Definitely, the one to beat and therefore the one to watch this year.
Back to all Events