Deus Surf Swap & Film Night
On Saturday the 12th March, our beloved sponsor of the Noosa Festival of Surfing, Deus Ex Machina will present an awesome event at the J Theatre, Noosa Dr.
The Deus Surf Swap, followed by the amazing screening of Death Rides a Horse. 
Kicking off the afternoon at around 5pm in the lobby of the J Theatre is the Deus Surf Swap. Surfers from all over are welcome to bring along their retro, old school boards from yesteryear and are encouraged to swap and go or purchase any that are available for sale on the day.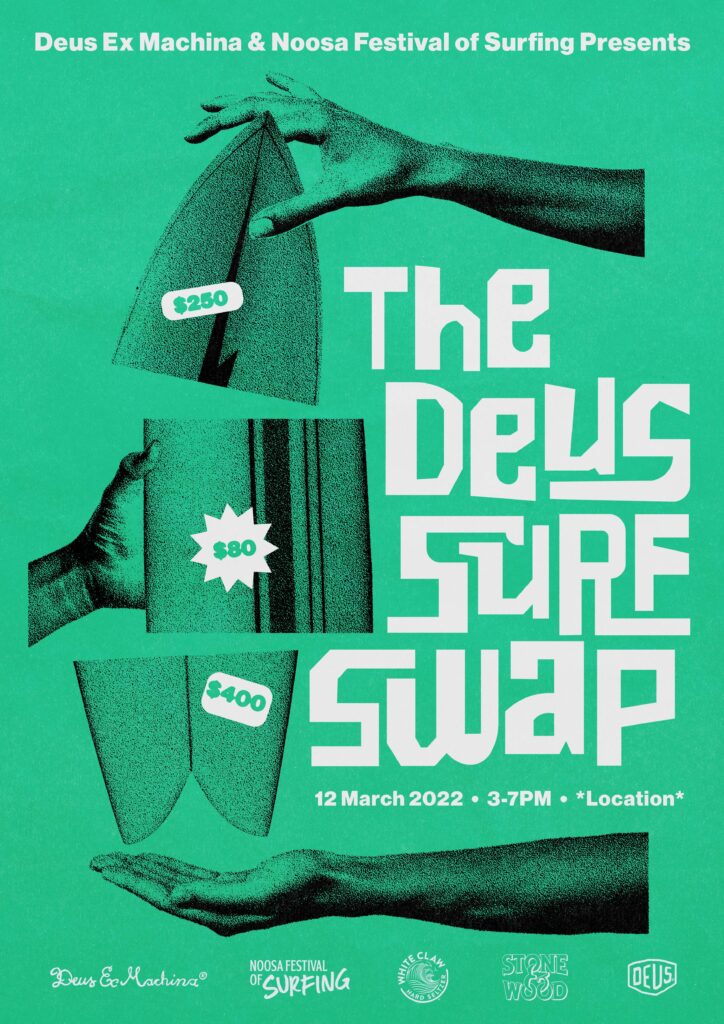 Featuring an all-star cast including Noosa lads Zye Norris, Matt Cuddihy, and Harrison Roach, Death Rides a Horse is the tale of bike and surfboard with racks and a Chevy 63 panel wagon in search of dreamy Mexican waves and dessert tracks where road rules and self-preservation are put to the side.
The J Theatre is the perfect setting for the Deus' film night and we hope to see you there!
Sat 12th March, doors open 6pm.
Tickets available directly through the J Theatre or below.
Sat, 12 March 2022 5:00 pm - 9:00 pm
Noosa J Theatre