Creators & Innovators Night at the Museum presented by Vissla
Join us on Wednesday the 9th March for an epic open mic Q+A with some of the most influential shapers of today and yesteryear.
Shapers will discuss everything from the evolution of the modern surfboard, new technologies that have paved the way for the surfing we are witnessing today, the materials of the past and what's available now, and of course, stories from their own personal experiences of travel, competitive surfing and much more.
All of this will take place at the stunning Noosa Surf Museum which is the perfect backdrop for the night's topic.
Our featured shapers of the night will include;
Josh Constable (Creative Army Surfboards)
Thomas Bexon (Thomas Surfboards)
Maurice & Damien Cole (MC Surfboards)
Tom Wegener (Wegener Surfboards)
Mitch Surman (MS Surfboards)
Peter White (Classic Malibu)
Hayden Kenny (Hayden Surfboards)
Ryan & Stuart Campbell (Campbell Designed)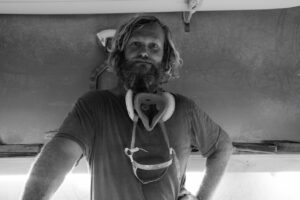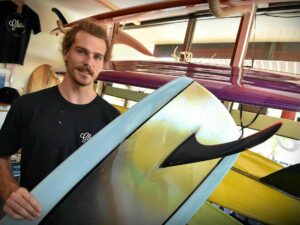 Event MC's will be Phil Jarratt & Matt Chojnacki who will not only ask our shapers the hard-hitting questions but will roam the room taking questions from the audience as well.
Tickets are $15 and with only enough room for 125 people, you better get in early. If there are tickets left, they will be available at the door for $25.
This event is proudly supported by Vissla, World Surfaris, Noosa Malibu Club, The Noosa Surf Museum, and GemLife.
HUGE THANKS to Keith Grisman for hosting this amazing event at this terrific venue!
Wed, 9 March 2022 6:00 pm - 9:00 pm
3 Hilton Terrace, Tewantin QLD 4565, Australia

Contact Josh